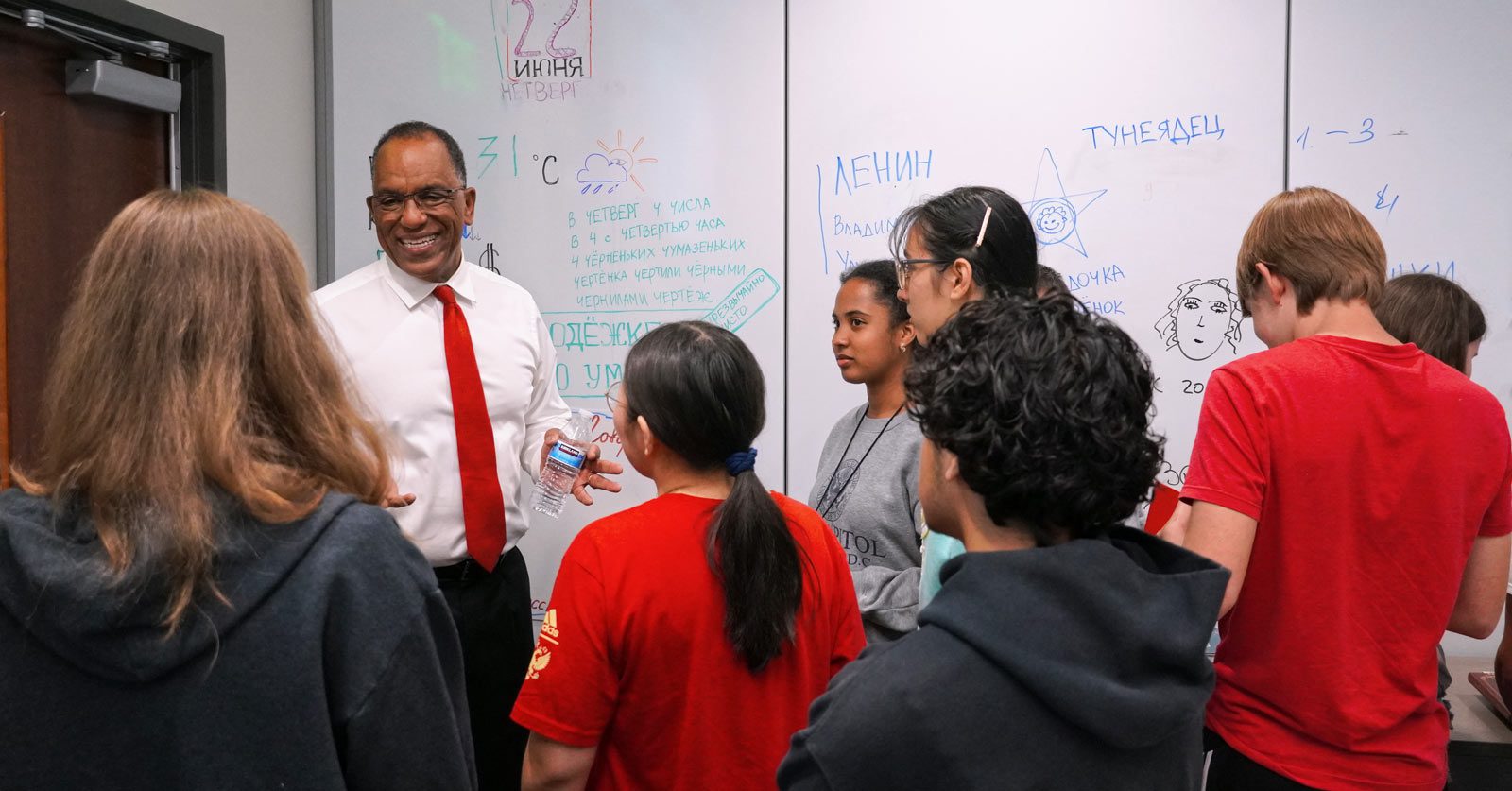 How Words Shape People
Understanding Business Russian Through Proverbs
FREE • Open to high school seniors and college freshmen
Register Below
The STARTALK Intensive Russian Language Scholarship Program, sponsored by the National Security Agency's National Cryptologic University, is providing language training programs to meet the national security and defense priorities of our nation.
The University of Central Florida invites you to participate in a free, intensive language program open to all high school senior and college freshmen in all states virtually or face-to-face.
NOTE: Participants who attended the 2023 summer camp are not eligible to participate in the 2023-2025 pilot program.

The STARTALK Team
Program director Dr. Alla Kourova is a recipient of several national awards in teaching Russian as a foreign language including the American Association of Teachers of Slavic and East European Languages. Each session will be completed by highly qualified, Russian native-speaking instructors who have over 8 years of experience in the UCF STARTALK program.

Program Structure
The program consists of 4 parts:
Part 1: January – May 2024
Virtual Segment I
Weekly 90-minute online lessons conducted in groups with instructor. Homework assignments are required.
---
Part 2: June 10-29, 2024
Russian Language Camp (In-Person)
Mandatory, intensive residential camp with immersive Russian language and culture. Camp will take place at the University of Central Florida in Orlando. Housing and meals will be provided. Summer camp participants must have studied Russian at least one year prior to camp.
---
Part 3: September – May 2025
Virtual Segment II
Weekly 60-minute online lessons conducted in groups with instructor. Homework assignments are required.
---
Part 4: May 2025
Exam and Graduation
In order to be eligible for graduation, students must have successfully participated in and completed all parts of the program.
Benefits
Receive college credit (applies to multiple degrees and programs).
Reach intermediate-level proficiency and skip beginning-level courses.
Use language skills for federal government jobs.
Make a competitive and unique addition to your résumé with official program certificate.
Network with a diverse group of students interested in Eastern European languages and cultures.
Registration
Register Now
Registration closes in December 2023.
Registration opens in September 2023.
More Information
Alla Kourova, program director
[email protected]
Include the subject line "STARTALK Inquiry"