CRT: A Critical Conversation about Race and History
An online in-conversation event
January 30, 2022 • 7-9 p.m. EDT
Hosted by Jason Gregory, Lecturer, UCF Department of English
Channel 13 News anchor Tammie Fields will moderate a conversation about race, theory, history and creative work. UCF professor Dr. Jamila Kareem will discuss how we can better understand what Critical Race Theory (CRT) is, and acclaimed writers Kiese Laymon and Dr. Chanda Prescod-Weinstein will share the role race and history play in their work.
Register for the Event
Speakers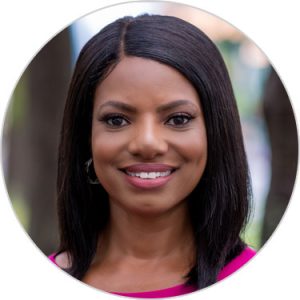 Tammie Fields, moderator
Tammie Fields has been an evening anchor with Spectrum News 13 since 2017. Whether she is in the newsroom, anchoring in the field, covering a special report, or writing a weekly A+ Teachers segment, Fields makes sure to give a voice to those we might not normally hear from.
Fields has been honored by the Associated Press with an individual achievement award for coverage of the hurricanes in 2004. In 2005, she earned an award from the American Heart Association for Excellence in Cardiovascular Communications for her "Take It to Heart" segments. Two years later, she earned a media ambassador award for her work as a Power to End Stroke Ambassador. In 2009, she was recognized by the Society of Professional Journalists for investigative reporting.
It is Fields's love of history that shaped her future, leading her to become a journalist — or as she puts it, a recorder of history. She has covered several historical events in the Orlando area, including the Groveland Four, the Ocoee Election Day Race Massacre and "Integration in The City Beautiful." She has interviewed white supremacist David Duke and John Paul Rogers, a Central Florida former Grand Dragon of the United Klans of America who ran for mayor in Lake Wales.
Fields serves as the president of the Central Florida Association of Black Journalists and is a member of the National Association of Black Journalists.
---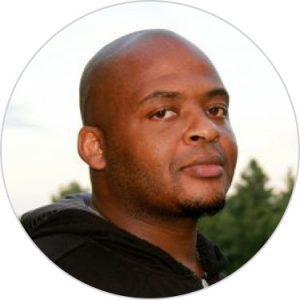 Kiese Laymon
Kiese Laymon, Professor of Creative Writing and English at Rice University, is best known for his award-winning memoir Heavy: winner of the Carnegie Medal for Nonfiction, the LA Times Isherwood Prize for Autobiographical Prose, the Barnes and Noble Discover Award and Audible's Audiobook of the Year; Heavy was also named one of the Best Books of 2018 by the The New York Times, Publishers Weekly, NPR, The Washington Post, Southern Living, Entertainment Weekly and the San Francisco Chronicle. Laymon is also the author of the genre-bending novel Long Division and How to Slowly Kill Yourself and Others in America: a collection of essays on family, race, violence, celebrity, music, writing, and coming of age in Mississippi.
---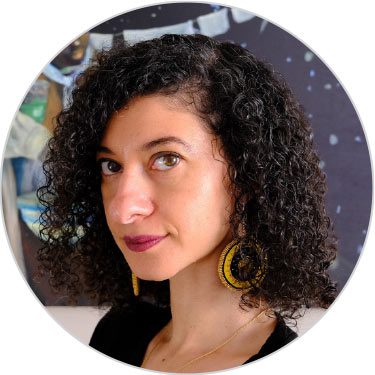 Dr. Chanda Prescod-Weinstein
Chanda Prescod-Weinstein, Assistant Professor of Physics and Core Faculty Member in Women's Studies at the University of New Hampshire, is the author of The Disordered Cosmos: A Journey into Dark Matter, Spacetime and Dreams Deferred, a book of popular science described as "a journey into the world of particle physics and the cosmos—and a call for a more just practice of science," and which Kirkus Reviews calls "a timely, necessary, stellar book—a game changer."
---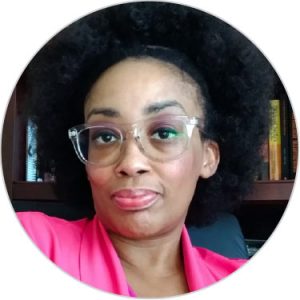 Jamila M. Kareem is an Assistant Professor of Writing and Rhetoric at the University of Central Florida. A National Council of Teachers of English Scholar for the Dream, her current research focuses on the relationship between the individual and the structural as they relate to racial hierarchies and our perceptions of writing. Her academic work has appeared in several academic edited collections, JAC: A Journal of Rhetoric, Culture, & Politics, Journal of College Literacy and Learning, Teaching English in the Two-Year College, the scholarly blog Teacher-Scholar-Activist, Constellations: A Cultural Rhetorics Publishing Space, and Literacy in Composition Studies— an article selected for the Best of the Journals in Rhetoric and Composition 2021 anthology.
Register for the Event
---
Thank you to the following organizations for their support on this event!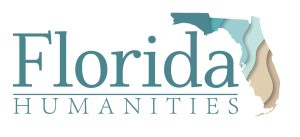 Funding for this program was provided through a grant from Florida Humanities with funds from the National Endowment for the Humanities. Any views, findings, conclusions or recommendations expressed in this program do not necessarily represent those of Florida Humanities or the National Endowment for the Humanities.