GIVING
We owe our successes in large part to the generous contributions of the alumni, friends, corporations, and foundations who have supported our efforts. At the College of Arts and Humanities, every gift has an impact that extends beyond the campus into our communities, and every gift is deeply appreciated. We thank those who have invested in the college and inspired our students and faculty to pursue their academic and professional dreams.
Give a Gift Today
Kara Robertson
Director for Advancement
[email protected]
407-823-3448
---
ALUMNI
The College of Arts and Humanities is committed to helping alumni feel connected to the exciting changes taking place in our college, on our campus and throughout the Central Florida community. We also are committed to helping our alumni and friends play an active role in the growth of the programs within the college. With your support, UCF is achieving its goal of becoming the nation's leading metropolitan university.
More Info
Stay Connected
CAH Alumni Mentorship Program
Join the CAH Alumni Facebook group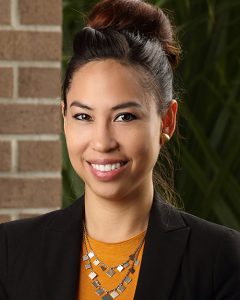 Azela Santana
Associate Director of Alumni Engagement
[email protected]
407-823-1744
---
Alumni Highlights