A Special Lecture Series Sponsored by the Eurasia Foundation (From Asia)
With 60 percent of the world's population, Asia is not only home to the world's oldest civilizations, it also represents cultural and economic vitality. Asia has a major role in manufacturing, technology and investment markets. Non-governmental organizations specializing in economic development, healthcare and environmental protection are also active throughout Asia. This series will provide a rare opportunity for students and the community to develop a better understanding of the cultural, political and economic forces that have shaped modern Asia by hearing from esteemed international scholars.
This lecture series will be presented as part of HUM3401 Asian Humanities throughout the Fall 2023 semester from 1:30 – 2:45 p.m. on the designated dates. All current UCF students, faculty and staff who are not enrolled in this class are welcome to attend by registering at the link below.
Register to Attend
Contact
Lanlan Kuang
[email protected]

Schedule
All lectures will be held 1:30 – 2:45 p.m. in Classroom Building 1, Room 103.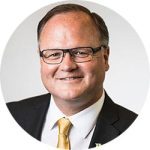 Thursday, August 24, 2023
Opening Remarks
Jeff Moore
Dean, UCF College of Arts & Humanities
---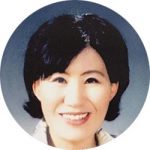 Thursday, August 24, 2023
Asian Cultural Community and Chinese Character Exchange
Kang Youn-Ok
Professor and Director of East Asian Institute, Myongli University, Korea
---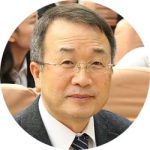 Tuesday, August 29, 2023
The Necessity and Possibility of the Asian Community
Chung Joon-Kon
Chief Researcher, Eurasia Foundation (from Asia)
---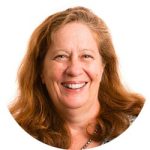 Tuesday, September 5, 2023
The Making of India: Gandhi, Ambedkar and Tagore
Margaret McLaren
Harriet W. and George D. Cornell Professor of Philosophy, Rollins College
Margaret A. McLaren holds the George D. and Harriet W. Cornell Chair of Philosophy at Rollins College in Winter Park, Florida where she teaches Philosophy and in the program of Sexuality, Gender, and Women's Studies (SWAG).
She received her M.A. and Ph. D. in philosophy from Northwestern University. She is the author of Feminism, Foucault, and Embodied Subjectivity (2002, State University of New York Press). Her articles on gender issues, women and human rights, multiculturalism, Foucault, feminism, and virtue ethics have appeared in several journals, including Social Theory and Practice, Journal of Developing Societies, Forum on Public Policy, Philosophy Today, and Hypatia, and book anthologies including, Feminism and the Final Foucault, Feminists Doing Ethics, and Florida Without Borders: Women at the Intersections of the Local and Global. She is currently working on a book that proposes that a comprehensive social justice framework better addresses the systemic causes of oppression and inequality and is more suited to addressing issues of global gender justice in a transnational framework.
---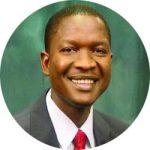 Tuesday, September 12, 2023
Globalization and the Environmental Management System in Asia
Abdoul Sam
Professor and Director of Graduate Studies, Department of Agriculture, Environmental & Development Economics, Ohio State University
Abdoul Sam is Professor and Director of Graduate Studies in the Department of Agricultural, Environmental, and Development Economics at The Ohio State University. His scholarly interests center on the application of parametric and nonparametric econometrics to explore substantive economic issues primarily in agricultural, environmental, and development economics. His empirical research in environmental economics relies on firm-level panel data to identify the determinants, effects, and effectiveness of voluntary pollution reduction programs, which have become an important element of the environmental protection toolkit in the US and many other countries. Abdoul's recent research in development economics uses household-level surveys and experimental data to study gender inequalities in agriculture and the adoption of financial and technological innovations by farmers in developing countries. From 2014 to 2017, Abdoul oversaw a large scale randomized controlled trial in Northern Ghana to examine if coupling agricultural loans with drought index insurance in a way that guarantees loan repayment in the event of widespread rainfall deficit can reduce the systemic risk assumed by lenders, raise smallholder credit market participation and investment in improved production technologies. Abdoul's research has been published in top economics and finance field journals including The Journal of Law & Economics, Journal of Financial & Quantitative Analysis, Journal of Corporate Finance, Journal of Environmental Economics & Management, Land Economics, Agricultural Economics, American Journal of Agricultural Economics, Journal of Agricultural Economics, Journal of Economic Behavior & Organization, World Development, Regional Science and Urban Economics.
Abdoul has served as Associate Editor of the American Journal of Agricultural Economics, the flagship journal of the Agricultural Economics profession and on the Editorial Boards of the African Journal of Agricultural and Resource Economics and the Journal of Agricultural and Resource Economics. He has been invited to teach graduate level courses at the University of Pretoria, the University of Ghana Legon Campus, Sokoine University of Agriculture (Tanzania), and the University of Ibadan (Nigeria). To date, Abdoul has served as advisor/major professor to 20 doctoral students and has served as a member of 35 PhD committees. Many of his doctoral advisees have found positions in academia as tenure track assistant professors at North Dakota State University, Stetson University (Florida), Catholic University of America (D.C), University of Delhi (India), Makerere University (Uganda), Lahore University of Management Sciences (Pakistan), National Chiayi University (Taiwan), Zhejiang University (China), China University of Petroleum in Beijing.
---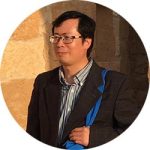 Tuesday, September 19, 2023
The Virtuous Parrot in Asian Religions and Culture
Chen Huaiyu
Professor of Buddhism and Chinese Religions, Arizona State University
Fellow, Institute for Advanced Study in Princeton (2011-12), Cambridge University (2014-15), Max Planck Institute Berlin (2018)
Huaiyu Chen is professor of religious studies at the School of Historical, Philosophical, and Religious Studies, with a joint appointment at the School of International Letters and Cultures. He has also held several visiting positions in North America, Europe, and Asia, such as a membership of the Institute for Advanced Study in Princeton in 2011-2012, a Spalding Visiting Fellowship at Clare Hall of Cambridge University in 2014-2015, a visiting professorship at Beijing Normal University in June-July 2015, a visiting scholarship at Max Planck Institute for the History of Science (MPIWG) in Berlin in June-July, 2018, and a visiting scholarship at Institute for Religions and Ethics of Tsinghua University in August, 2018.
---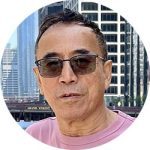 Thursday, September 28, 2023
Confucianism and Influences of Chinese Civilization on the United States
Dave Wang
Author, China and the Founding of the United States: The Influence of Traditional Chinese Civilization
Manager, Queens Library at the Laurelton and Former Adjunct Professor, St. Johns University
Dave Wang, Ph.D., is Manager of Queens Library at Laurelton, New York and a former Adjunct Professor at St. John's University. In recent years, he has focused on the study of the US founders and Chinese civilization. Some of his articles have been adopted as teaching texts by universities in the United States and other countries as well. He has delivered lectures and speeches on the topic at universities in Beijing, Chicago, Copenhagen, Lisbon, London, New York, Paris, Rome, Shanghai, Singapore, Taiwan and Tokyo. His book China and the Founding of the United States: The Influence of Traditional Chinese Civilization was recently published by Lexington Books.
---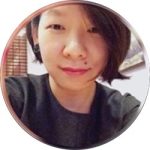 Tuesday, October 3, 2023
In Season: Savoring, Serving, Sustaining Local Heritages in China
Lanlan Kuang
Assoc. Professor, Philosophy Department, University of Central Florida
---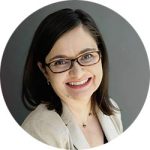 Tuesday, October 10, 2023
Order and Chaos in China's Intangible Cultural Heritage:
Ethnicity, Cultural Tourism, and the Place of Tradition in Guangxi Zhuang Autonomous Region
Jessica Anderson Turner
Executive Director, American Folklore Society
As Executive Director of the American Folklore Society, Jessica A. Turner nurtures a broad network of folklorists working in universities, public institutions, and nonprofit organizations. She raises funds for and coordinates the Society's initiatives to benefit the field and manages the work of the Society's Executive Board. Turner works with national organizations such as the American Council of Learned Societies, American Folklife Center, National Council for Traditional Arts, National Endowments for the Arts and Humanities, National Humanities Alliance, Smithsonian Center for Folklife and Cultural Heritage, UNESCO, and the World Intellectual Property Organization.
Turner conducts fieldwork in Appalachia and China bridging academic and public folklore, ethnomusicology, museums, and heritage studies; she previously served as director of the Birthplace of Country Music Museum (Bristol, Tennessee/Virginia) where she helped secure decisive funding for the Smithsonian-affiliate Museum and led the museum's interpretive design and development. She cultivated the Museum's initiatives in collections and interpretation, helped to create partnerships with the Smithsonian and other institutions, and was a key advocate for the Museum's work within its local community. Turner's fieldwork-based projects have resulted in public programs including written works, exhibitions, media productions, workshops, festivals, presentations and a wide variety of community programs. Turner's work centers around the exploration of creative expression, identity and place, and the multifaceted dimensions of heritage.  Turner received her PhD from Indiana University's Department of Folklore and Ethnomusicology in 2010 with a dissertation focused on ethnic minority performances and heritage tourism in Guangxi Zhuang Autonomous Region in southwestern China.
---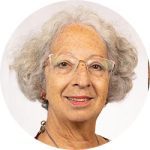 Tuesday, October 24, 2023
Intersections: Folk and Traditional Culture Studies and the Humanities
Annette B. Fromm
Former Chair, Florida Folklife Council and International Museum Council
Former Director, Museum Studies Programs, University of Tulsa and Florida International University
Annette B. Fromm has worked for nearly forty years as a folklorist in museums. During that time, she served as director, curator, educator, exhibition developer, and museum studies professor. She has consulted with museums across the US and overseas, including the National Folk Museum of Korea, Jewish Museum of Greece, and the National Museum of Bahrain. She taught and directed museum studies programs for over fifteen years at the University of Tulsa and Florida International University.
Fromm holds an M.A. and Ph.D. in folklore from Indiana University. Her book, "We Are Few, Folklore and Ethnic Identity of the Jewish Community of Ioannina, Greece," (Lexington Books, 2008) is drawn from in-depth research in northern Greece. She has also edited several books on topics in ethnographic museums. Currently she is Associate Editor/Review Editor of the on-line journal, Sephardic Horizons.
---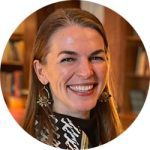 Tuesday, October 31, 2023
Revolutionary Bodies—Dancing East Asia
Emily Wilcox
Associate Professor of Chinese Studies at William & Mary
2023 Fellow at Institute for Advanced Study in Princeton, 2021 Wilson China Fellow at the Woodrow Wilson International Center for Scholar, 2021-23 Public Intellectuals Program Fellow of the National Committee on US-China Relations
Dr. Emily Wilcox 魏美玲 joined William & Mary as tenured associate professor of Chinese studies in January 2021. Previously, Wilcox was tenured associate professor of Chinese studies at the University of Michigan, Ann Arbor. Wilcox earned her undergraduate degree from Harvard University, her MPhil from the University of Cambridge, and her PhD from the University of California, Berkeley. She was a visiting student at the Beijing Dance Academy and a postdoctoral fellow at the Shanghai Theatre Academy. At Michigan, Wilcox served as director of the PhD program in Asian studies and associate chair of the Department of Asian Languages and Cultures. At William & Mary, Wilcox has served as interim chair of the Department of Modern Languages and Literatures and director of the Chinese Studies Program. In fall 2023, Wilcox is on leave as a member in residence in the School of Historical Studies at the Institute for Advanced Study in Princeton.
Wilcox is an award-winning scholar of modern and contemporary China with a focus on performing arts, media, and cultural history of the People's Republic of China. Wilcox is the author or co-editor of five books: Revolutionary Bodies: Chinese Dance and the Socialist Legacy (University of California Press, 2018; Winner of the 2019 de la Torre Bueno Prize® from the Dance Studies Association); Corporeal Politics: Dancing East Asia (co-edited with Katherine Mezur, University of Michigan Press, 2020); 革命的身体:重新认识当代中国舞蹈文化 (Li Hongmei, trans., Fudan University Press, 2023); Inter-Asia in Motion: Dance as Method (co-edited with Soo Ryon Yoon, Routledge, 2023); and Teaching Film from the People's Republic of China (co-edited with Zhuoyi Wang and Hongmei Yu, Modern Language Association, 2024). Professor Wilcox is co-creator with Liangyu Fu of the University of Michigan Chinese Dance Collection and author of more than thirty articles and book chapters in English and Chinese. She is currently working on two book projects: the English translation of a critical history of Chinese national folk dance and a research monograph on international dance exchanges in Mao-era China. A complete list of Wilcox's publications can be found here.
---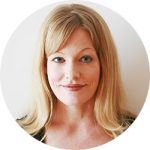 Tuesday, November 7, 2023
Sonic Re-imaginings for a Global Korea
Hilary V. Finchum-Sung
Executive Director, Association for Asian Studies
Former Assoc. Professor of Ethnomusicology and Assoc. Dean of Students, College of Music, Seoul National University
Hilary Vanessa Finchum (Ph.D. Indiana University) is currently the Executive Director of the Association for Asian Studies. She formally served as Dean of Student Affairs at Seoul National University's College of Music and Associate Professor of Theory and Ethnomusicology in the Department of Korean Music at Seoul National University (2009-2019). She is a Korean music specialist with research interests in sustainable practice in traditional Korean music performance, musical genealogies, gender roles and performance, and emotion embodied through sound. Finchum has published in academic journals such as Ethnomusicology, the world of music (new series), Acta Koreana and Seoul Journal of Korean Studies, as well as contributed entries to publications such as The SAGE International Encyclopedia of Music and Culture (2019) and numerous edited volumes. She has presented papers at international conferences in the US, Canada, China, Japan, Egypt, England and Korea as well as lectures and workshops on Korean music for organizations such as the National Gugak Center, The National Theatre of Korea, Korea Foundation, UNESCO and the Asia Society of New York. In avid pursuit of musicianship, she regularly practices and performs on the two-string spike fiddle, haegeum.
---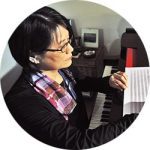 Tuesday, November 14, 2023
The Red Silk Thread: An Epic Tale of Marco Polo, an Opera
Stella Sung
UCF Pegasus Professor and Director, Center for Research and Education in Arts, Technology, and Entertainment (CREATE)
As a national and international award-winning composer, the music of Stella Sung has been performed throughout the United States and abroad. She served as the first Composer-in-Residence for the Orlando Philharmonic Orchestra (2008-2011), and was one of the five composers nationally selected for a "Music Alive" award, a three-year award that allowed Dr. Sung to serve as Composer-In-Residence for the Dayton Performing Arts Alliance (2013-16), sponsored by New Music USA, the League of American Orchestras, ASCAP, the Aaron Copland Fund, and the Andrew Mellon Foundation. Dr. Sung is Composer-in-Residence for Dance Alive National Ballet (Gainesville, FL).
Stella Sung is the recipient of numerous awards including a 2020-21 "Commissioning Grant for Female Composers" from Opera America and a 2021-22 NEA grant for her opera The Secret River (with Pulitzer Prize winning librettist Mark Campbell and commissioned and produced by Opera Orlando). She is the recipient of a Phi Kappa Phi National Artists Award, Florida Individual Artists Fellowships, a fellowship at the prestigious MacDowell Colony, and awards from the American Society of Composers, Authors, and Publishers (ASCAP).
---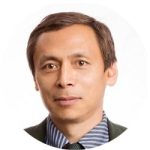 Tuesday, November 21, 2023
China through American Eyes
Zhang Wenxian
Professor and Head of Archives & Special Collections at Olin Library, Rollins College
A member of the Rollins faculty since 1995, he is a recipient of the Cornell Distinguished Faculty Service Award, and Arthur Vining Davis Fellow at Rollins. He has also won the Patrick D. Smith Award for his academic work with Dr. Maurice O'Sullivan on A Trip to Florida for Health and Sport (FHS Press), the Community Service Award from the Orlando Chinese Professional Association, and the Award of Excellence from the Society of Florida Archivists.
In addition to articles on library information studies, historical research, and Chinese business management, his recent book publications include The Biographical Dictionary of New Chinese Entrepreneurs and Business Leaders (Edward Elgar, 2009), A Guide to the Top 100 Companies in China (World Scientific, 2010), The Entrepreneurial and Business Elites of China: The Chinese Returnees Who Have Shaped Modern China (Emerald, 2011), A Winter in Sunshine (Shanghai University Press, 2012), China Visualized by Americans 1840-1911 (Peking University Press, 2017), China Through American Eyes: Early Depictions of the Chinese People and Culture in the US Print Media (World Scientific, 2018), and China's Belt & Road Initiative: Changing the Rule of Globalization (Palgrave Macmillan, 2018).
---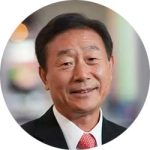 Tuesday, November 28, 2023
Concluding Remarks: Global Citizenship and One Asia in the 21st Century
Yoji Sato
Chairman, Eurasian Foundation (from Asia), Japan
---
Thank you to the following organizations for their support on this event!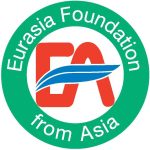 Funding for this special lecture series was provided through a grant from the Eurasia Foundation (from Asia). Any views, findings, conclusions, or recommendations expressed in this program do not necessarily represent those of the Eurasia Foundation (from Asia) or the University of Central Florida.