Access your myUCF Portal and myKnight STAR
Log in to your myUCF portal using your NID and NID password to access your Student Self Service menu. Click on the myKnight STAR link from your navigation menu. Once you are on the myKnight STAR homepage, click "Schedule Appointment".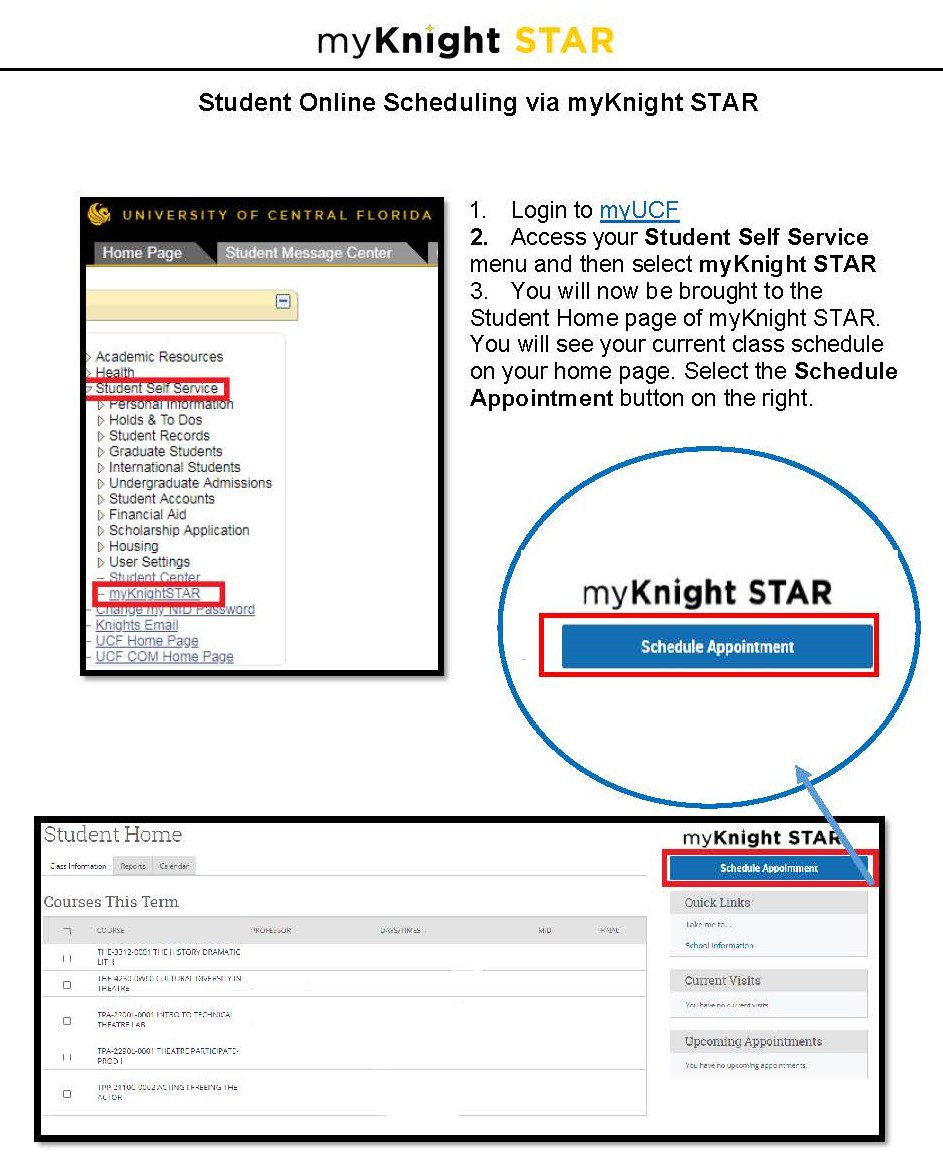 Schedule a New Appointment
Follow the prompts and select "Advising" for the type of appointment; "CAHSA – Undergraduate Advising" for the service; and choose a date that best works with your schedule.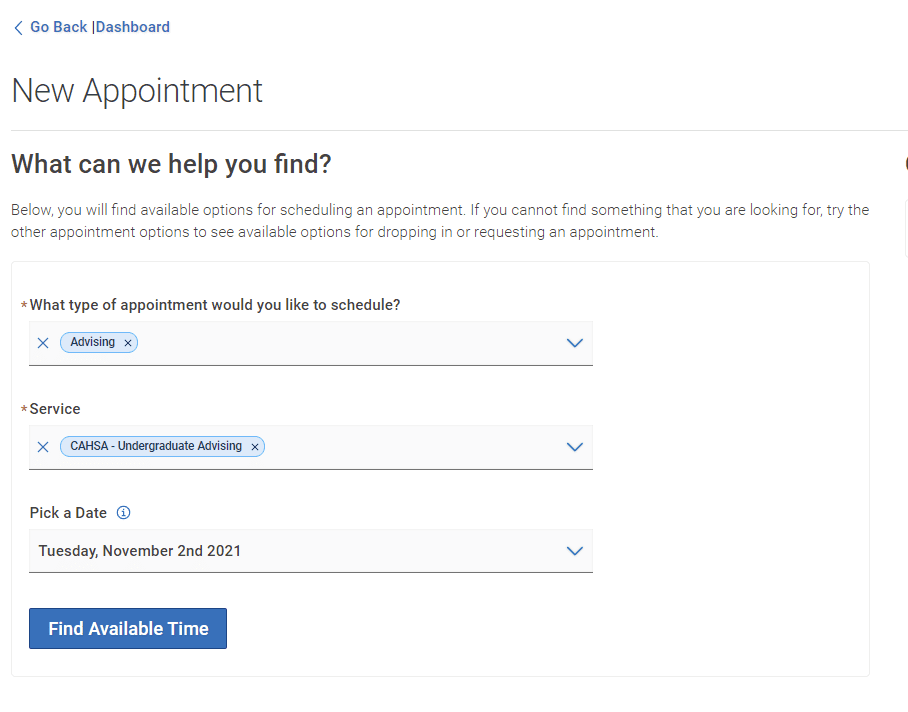 Select your advisor
Your appointment will be scheduled with your assigned advisor in CAHSA.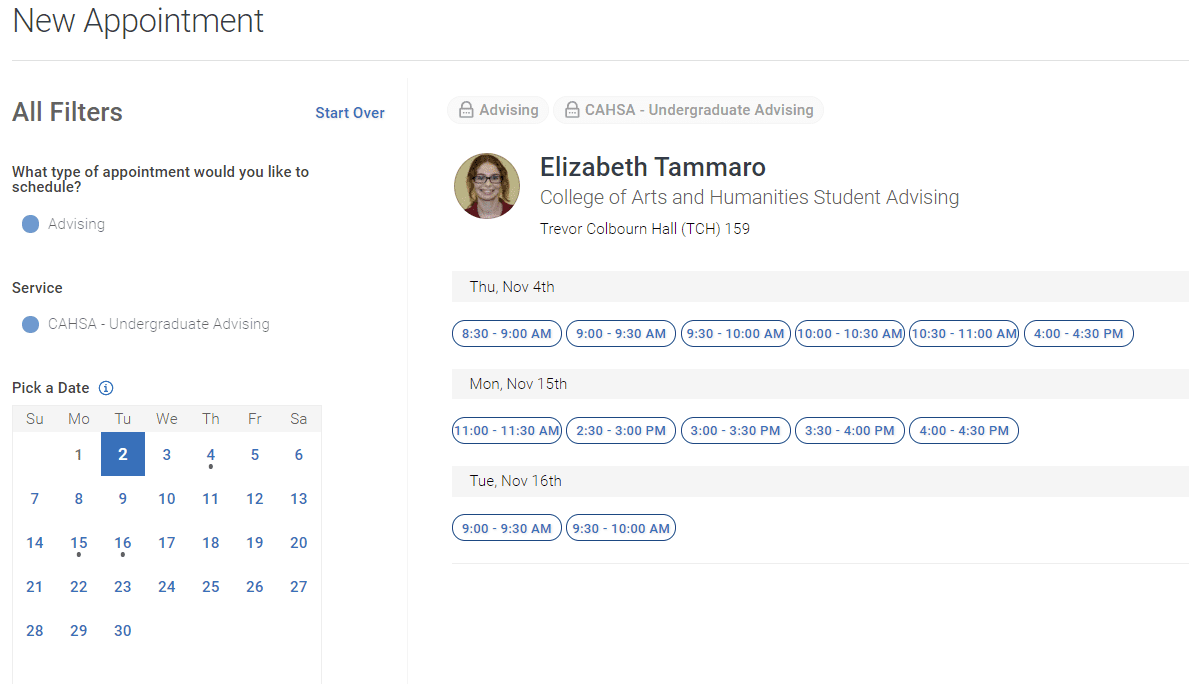 Choose your time
Select a time that works well with your schedule. Appointments can be made 24 hours in advance.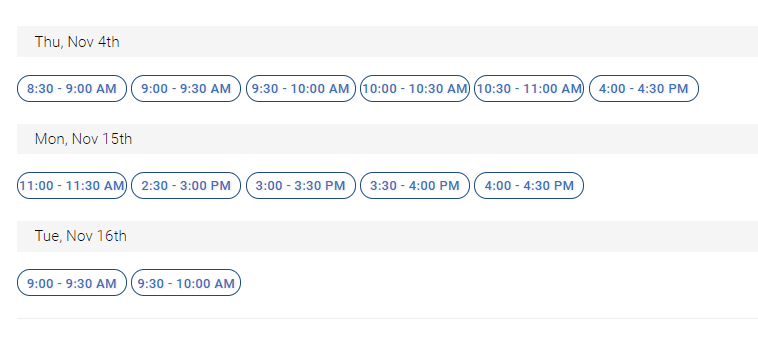 Select your preferences
You have the option to select how you would like to meet with your advisor. CAHSA offers virtual appointments via Zoom or in-person appointments in our office, TCH 159.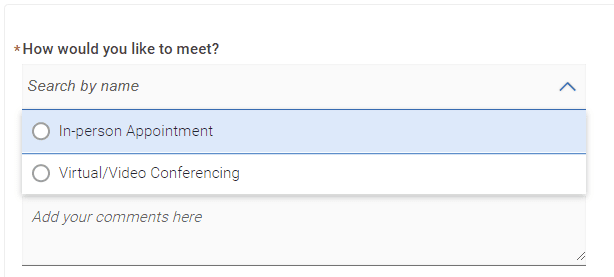 Add comments
If you would like to share any comments for your advisor, such as questions, or the purpose of the appointment, you can do so in the box.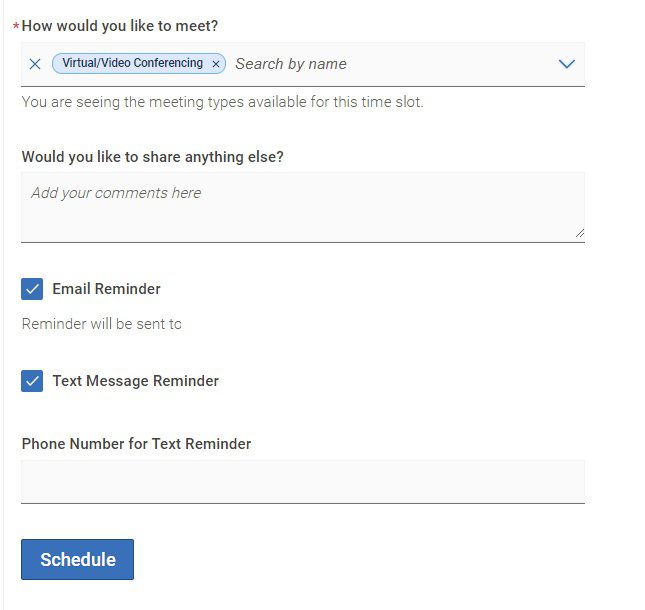 Confirm your appointment
Review your appointment details and confirm your appointment. You will receive an email confirmation to your Knights email address with the appointment information. If you selected a virtual/video conferencing appointment, the Zoom link will be included in the confirmation email.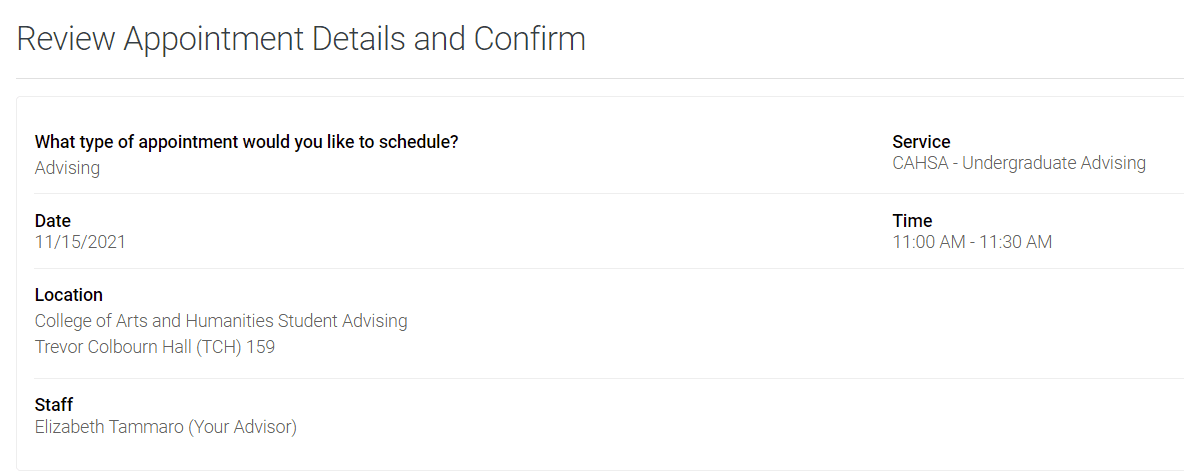 Do you still need help?
Click here to watch a video with instructions on how to schedule an appointment through the myKnight STAR platform.