by Isaiah Portillo
I was excited when I first enrolled to take The Florida Review class last semester. It sounded like an interesting class to take. I thought that I could benefit from this and get an inside look at what it's like to be a part of the publication team. It's a class technically, but the professor, Peter Kispert, said to think of it more as an internship than a class. He told me that he was from New York and had worked for some of the big named publishing houses there, such as HarperCollins and Penguin Random House. It was interesting to get an inside look into certain things. You get more hands-on experience and insight into editing and publishing. One of the assignments we did in class was constructing cover letters. Professor Kispert explained that it's best to construct a cover letter if you plan on pursuing a career in the publishing world.
He stated that, "the cover letter tells a future employer what sets you apart from other applicants." During class, we looked at various cover letters and, in groups, tried to decipher what was wrong with them and offer ways to try and improve them. He stressed very strongly how important it is to go back and ensure there are no grammatical errors.  He taught us to always italicize the titles of an institution or organization and discussed where to place commas when needed. Also, he explored what to say and not say in a cover letter. It was educational, because I didn't know that people reading submissions scan and look for certain things. I also learned what editors consider when they receive submissions from writers and how some publishing houses receive so many submissions that the response time may range from three months to a year later.
Professor Kispert also notified us of opportunities relating to internships in the publishing world. One was a Public Information Session and Networking Event. The job posting came from HarperCollins, which was both an in-person and virtual event. The in-person event took place on January 19, 2023, at 195 Broadway, New York, from 2 p.m.-5 p.m. While the virtual session took place on February 8, 2023, from 2-5 pm. The website stated, "The New to Publishing event(s) are perfect for anyone without industry experience looking to start their career in book publishing or transition to the industry mid-career." I applied for it but, unfortunately, wasn't picked. Still, I thought this was a great opportunity to gain some insight into publishing.
Another fun aspect of the class is that we had editorial meetings. Like most other literary publications, the editor sat in the middle of the class and presented stories for us to read. The professor said, "These are actual submissions from authors published in The Florida Review in the past." The genre would range from fiction to poetry to even non-fiction. We were required to read normally two fiction stories by Tues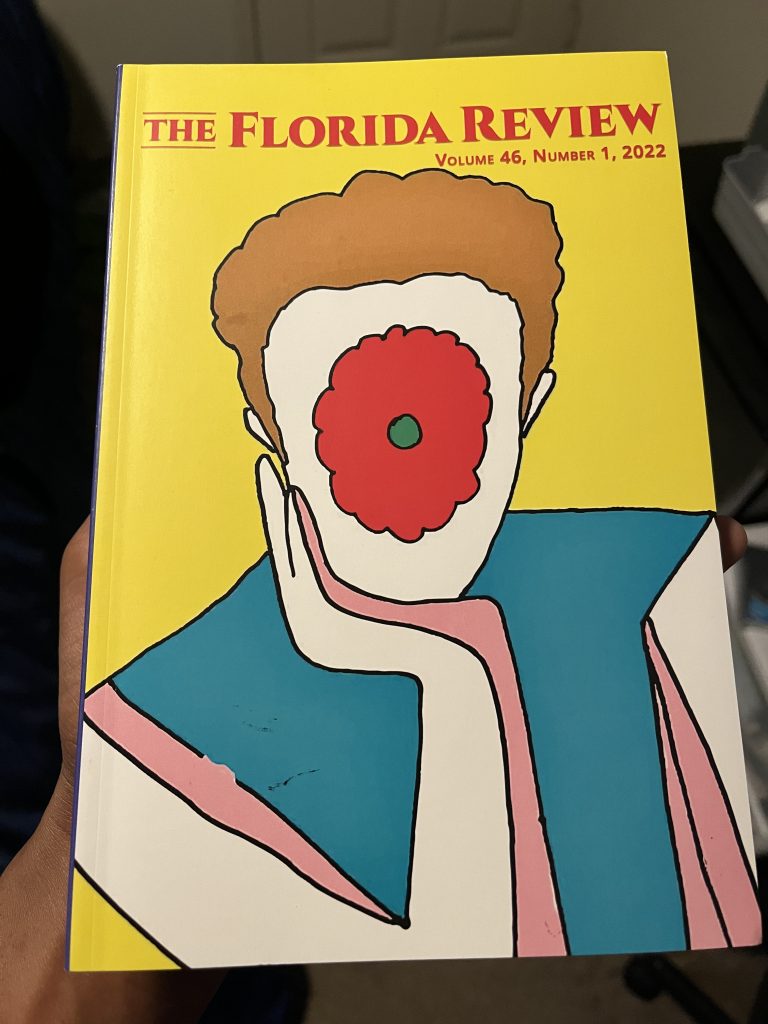 day and the poetry and creative non-fiction pieces by the following Thursday. We then discussed the craft elements of the piece, what's working, and what's not working. Then, we voted on whether we should accept or reject the piece. Meanwhile, Professor Kispert took notes and left comments.  In the end, he presented the comments to the fiction, poetry, or creative non-fiction editors, who later presented revision suggestions to the writer. I looked forward to these sessions,  because it's so interesting to hear different perspectives on why someone liked or disliked a piece. Whether it's the description, voice, imagery, or underlying themes, there's a reason why the piece spoke to you or not.
We also talked about marketing yourself to get into publishing. Professor Kispert talked about how if you go into copy editing or proofreading, it's best to familiarize yourself with Microsoft Office. Programs such as Word and Excel are beneficial and can teach you many things. He asked the class if we were familiar with Track Changes, a feature in Word. He said it's best to know about it because when he's doing query letters, it helps him with comments and changes in the document. 
I enjoyed this opportunity because it motivated me to pursue publishing. I gained insight into what editors look for when they receive submissions. I've read stories that were not only compelling but beautifully written. Knowing how to stand out when you send your cover letter, submission piece, or resumé is helpful. I'm glad I can use this experience on a resume because the knowledge is everlasting.