---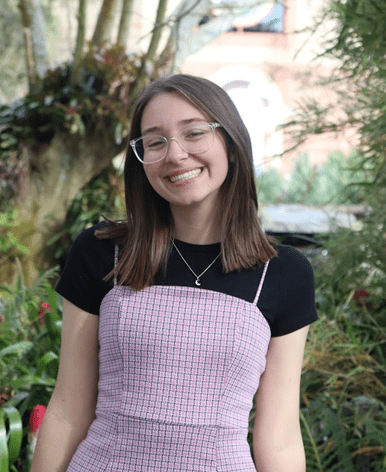 Hollis Humphrey (she/her/hers) is an undergraduate student at the University of Central Florida studying Writing and Rhetoric. She is passionate about the power of storytelling and how it communicates and creates community with others. Alongside working with Imprint, Hollis is a member of the Pi Epsilon Pi honor society and a cast member at Walt Disney World. Her love for storytelling drives her to work in publishing after graduation.
---
Parker Bowles (he/him) is an undergraduate student at UCF, studying a Writing and Rhetoric major with an Environmental Studies minor. Parker was born and raised in Florida, which is why marine conservation is a passion of his. When he is not at UCF, he spends his time reading, playing video games, and working at Disney Springs. After graduation, he plans to go into a career writing in service of conservation efforts in Florida.
Ashley  Garland is an English literature major in her senior year at UCF.  An inveterate bookworm, she has always been fascinated by writing as a tool for telling stories, sharing information, and connecting with others.  As an editor, she works to help writers achieve the goals of their pieces while still connecting with readers.    She loves crafting hobbies like crochet and embroidery, which she learned from books and online.