By Marian Summerall 
---
     You never fully understand loneliness until you move away from home onto your own. The small-town friendly faces turn into strangers maneuvering around you. Coming to the University of Central Florida, I had no one. Back home, I had an abundance of dogs always there for me when people were not.
Pet companionship is a different form of love, it is stronger and all consuming.
     Moving to UCF, I left behind my furry friends that were there for me through my youth. I decided my sophomore year to get a dog after suffering from a pneumothorax; a condition where a hole forms in the lung allowing air to escape into the body. I couldn't bear not having a cuddly buddy in the night while on oxygen and recovering from the health issue.
     I traveled to a shelter near my hometown called Safe Pet Rescue, in hopes of finding a dog that would have that "love at first sight feeling." Unfortunately, I could not find one I bonded with. I approached the desk and asked if any more dogs were coming. The front desk pulled out a list of dogs coming on a truck in an hour, and on the front page was the dog I knew was mine. A dachshund terrier mix was carried in not an hour later, and I was sold. My dad picked him up first and we both instantly fell in love. Mr. Bobo and I went home together that night excited for new beginnings.
     As soon as I rescued Bobo, I got him registered as an emotional support animal. I recommend registering your pet as an emotional support animal because they are allowed in public places, such as the classroom or your local Publix to help your mental health. Emotional support animals help with many conditions including PTSD, ADHD, depression, and much more. I am so glad I registered Bobo because he can come with me wherever I go, and he is there to help me when I need it.
If you live on campus, pets are not allowed in dormitories, but Universities are required by law to permit their stay if they are an emotional support animal.
     If your dog isn't a therapy animal, you can still bring dogs on campus if they are on a leash. Most apartments near UCF allow pets for a fee and provide doggy bags and parks for your pup. Bobo loves to sunbathe and explore, so the trails near Lake Claire are a great place I take him to for some scenery and exercise. The fountain and Memory Mall are also great locations for dogs to play fetch and relax. Furthermore, there are many dog parks near UCF within ten miles. For example, Center Lake Doggy Park and Downey Dog Park are always packed with friendly dogs.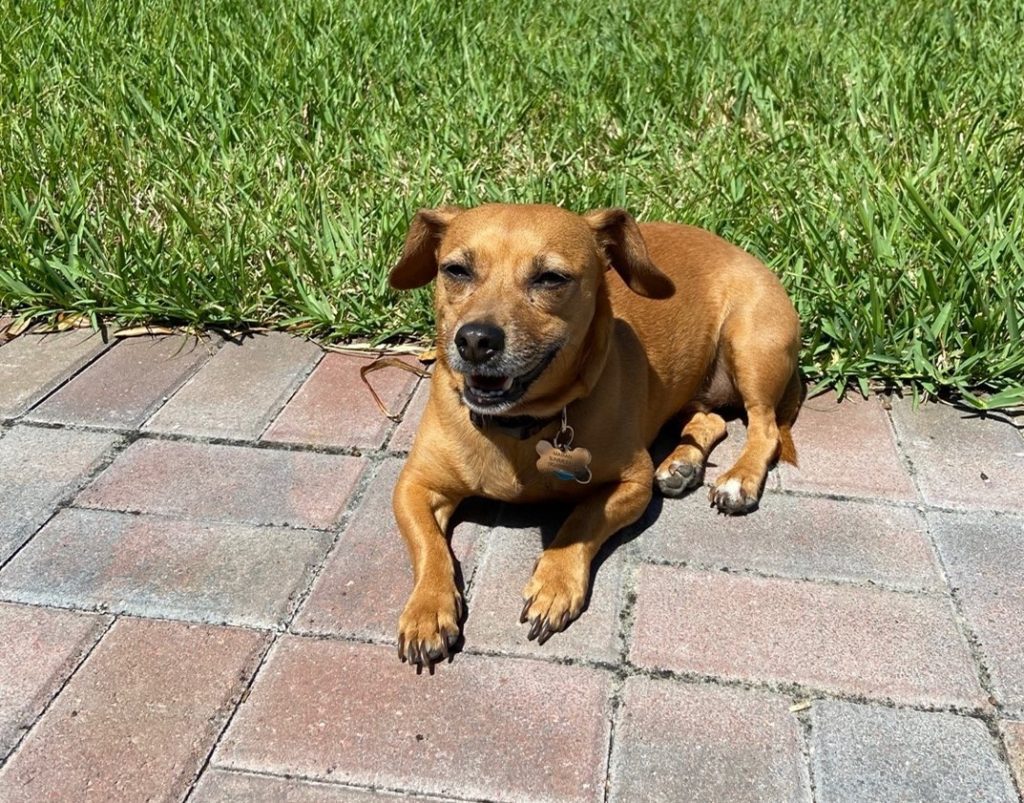 Owning a dog can seem difficult with the responsibilities that come with being a college student, but it is extremely beneficial and comes with numerous perks. With a dog, you can meet other pet owners at dog parks, and you and your pup simultaneously meet new friends. Dogs also help relieve stress and provide companionship after a long day. The article "Pros and Cons of Owning a Pet in College or University," outlines the pros and cons of taking care of an animal in college. It is important for you to be ready to own a pet, and to consider the commitment that comes with owning an animal.  According to the article, pets encourage exercise, provide unconditional love, keep you busy, and overall make you happy. While it is time consuming and can be costly, I find so much gratitude from Bobo.
     If you are hesitant because of time constraints or money, I suggest creating a schedule and budget for you and your pet. Plan out when to feed, walk and play with your dog throughout the day; this way you both are on set schedules, and it helps you feel more organized. Moreover, set aside days where you take your dog to the park or on hikes so they can experience new places. Meeting other dogs is vital for your dog to keep up their social life too, try and stop on walks for dogs to greet each other or go to the dog park. Walks are essential for a dog's health so make sure to walk your pet multiple times a day. In terms of budgeting, you don't need to buy the most expensive toys for your dog, I've learned Bobo prefers simple toys like balls and small cuddly animals. Marshalls is great for shopping for dog beds, leashes, toys, and grooming supplies that are inexpensive and cute. Lastly, Publix regularly has deals on dog food and treats and you can purchase dog food in bulk at Costco.
When it comes to rescues, you think you are saving them, when really, they are saving you.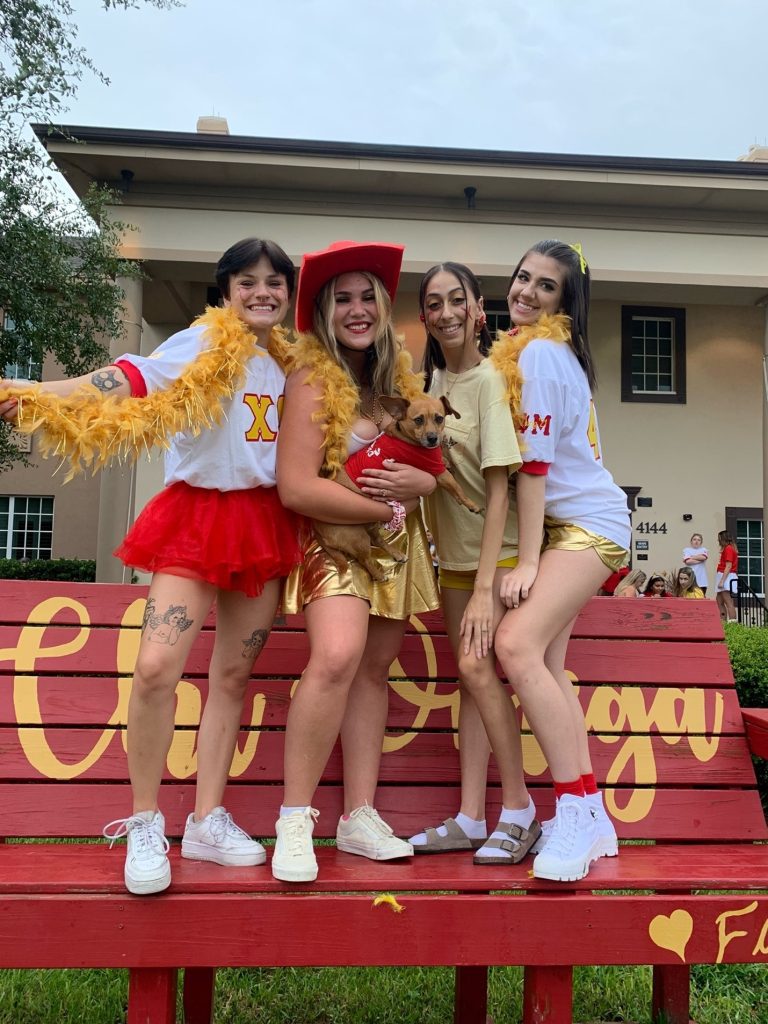 I never knew what I was missing until I had my own dog. He gets me out into the sunshine and onto campus more. He helps me meet new people. I thought I was saving him from the kennel and from abandonment, but I never expected a dog changing my life by showing me unconditional love.
     He is always waiting for me when I come home, cuddles up to me at night, and overall is the best thing to ever happen to me. When I'm stressed from exams, he is there to calm me down. Bobo helps me with my schoolwork by giving me love and companionship in times of distress. Having a pet in college has improved my mental, physical, and social health.
     I recommend a pet to anyone in college; whether it be anything from a fish to a dog, a pet gives you that "home feeling." Moreover, I feel more of an adult, caring for another living thing. At first, I didn't think I could take care of a living animal when I cannot take care of myself on occasion. But when you have a pet, your responsibility levels skyrocket. I became more productive and overall happier having the responsibility of caring for something. I am so grateful for this small guy for changing my life, and I will forever be in debt to the love and compassion he has shown me.
If anyone would have asked me two years ago if I would own a pet in college, I would have said that they were crazy. But after experiencing the benefits of having a pet, I encourage everyone around me to have a pet. I am so grateful for his companionship and love. They say that a dog is a man's best friend, and because of Bobo, this saying has now become a reality for me.
---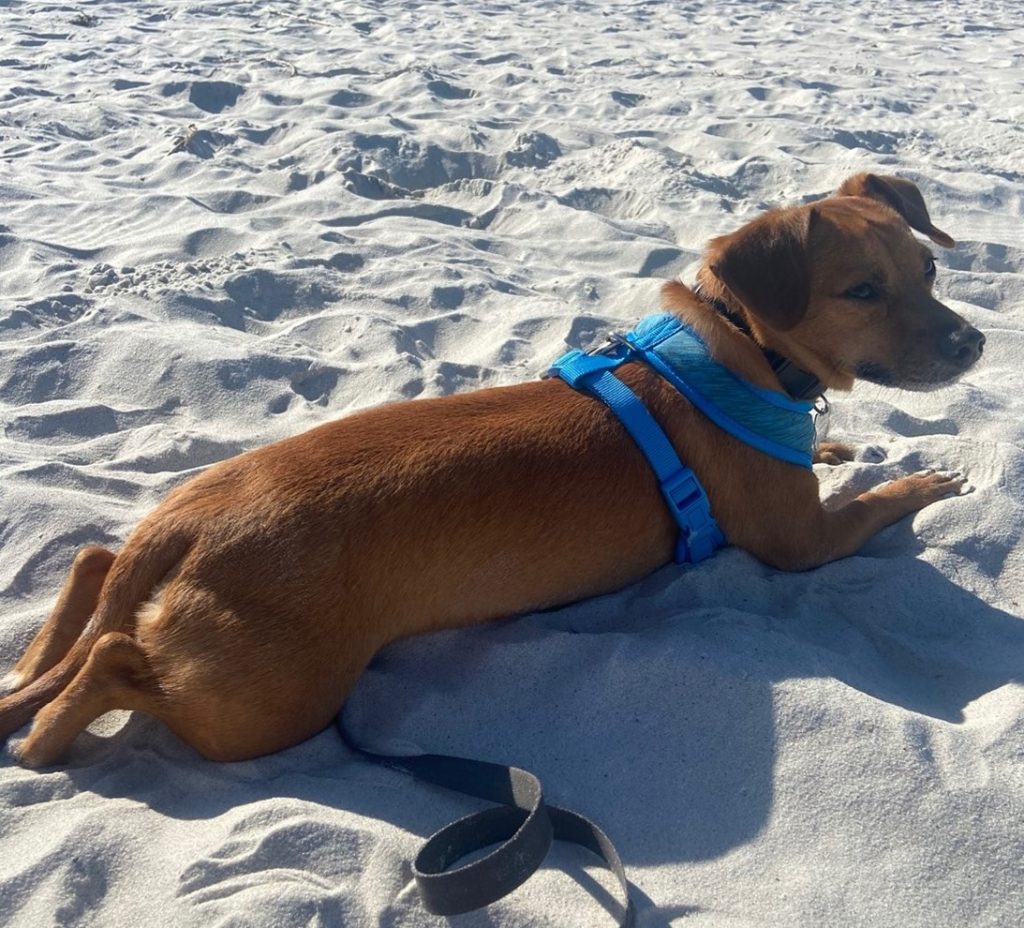 ---