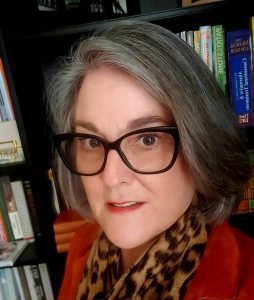 Constance Owens
Memoirist Linda Joy Myers said, "It seems to me the best way we can manage complexities about 'mother' is not to remain in judgement of our mothers, no matter how hard that is." Taking Inventory is a biography my mother, whose life spanned decades filled with hope, heartbreak, loneliness, and adversity. Weaving together micro-essay and prose poetry set at the merger of her adulthood and my childhood, this mixed genre collection examines the many ways her life influenced mine.  
The triptych structure of the book moves backwards in time, exploring the relationship between my mother and the world she navigated, beginning with the final stages of her life, moving through a turbulent mid-life, and ending with the young woman affected by a world war, an alcoholic father, and a devoutly religious mother.  Through one of the central pieces of the collection, "Late Night Ap·o·lo·gi·a," regret and justification are intertwined to explore an imagined confessional, while another key piece, "A Daughter's Nondisclosure Agreement," allows my teenage persona to put my mother's indiscretions on full display. "When I Kissed Her Today, She Smelled Like Coconut" and "I Was Someone's Daughter Once" highlight the redemptive qualities that created the foundation of the mother-daughter alliance that is evident in "Ice Cream." "Bumper-to-Bumper Bravado" and "A One-Woman Dance Party in the Middle of Nowhere" relate the struggles of navigating the final stages of her life. Woven throughout the collection is an inventory of the contents of my mother's apartment after she moved to hospice care, complete with anecdotes from her life.
At some point, you realize your mother is not who you thought she was, but someone separate from what you made her out to be. My mother didn't have the solutions, nor the answers to her problems—or her daughter's.  In many ways, Taking Inventory stands in judgement regarding the why, how, and what if in her role both as a mother and as a woman. It's full of questions about motherhood, womanhood, and daughterhood—and ultimately about forgiveness. 
Late Night Ap·o·lo·gi·a 
These hours before dawn—when sleep eludes me, a time when I let go of everything associated with the day, my mind loosened for contemplation so the darkest recessions can filter through the cracks— I examine my daily thoughts to see what they really mean.  
First movement, pensive, dreamy mood, twilight, the blue hour,  
The burden of not being what I might have been haunted me and drove me to engage in selfish behavior. Frankly, I was tired of the burden of provision, both emotional and economical, but felt compelled to continue until my obligations came to an end. I suppose I must say in my defense that my reasons were not based wholly on requirement, and that I did indeed have some maternal instincts based on love for my child and the desire to nurture. But those qualities were waning and waxing, leaving me exhausted, and ready to resign from the post, pushing my fledgling from the nest too early, making her take on more responsibility than a teenager should.