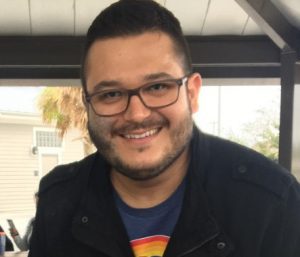 Will Rincón
Transcendence ​is a novel that examines masculinity and self-acceptance in the modern era: How do we move on from wrongs done by others and our own mistakes?
A coming-of-age novel, Transcendence follows Cassiel, a young man in his mid-twenties, as he searches for his absent father and finds himself in a monastery where monks have strange abilities. He decides to learn meditation and find the source of his unhappiness through trials that test his discipline and faults. With the promise of enlightenment and learning what happened to his long-lost father, Cassiel completes each trial and comes closer to finding the answers to life within himself. His struggles reflect current concerns with technology, of feeling insignificant, addiction, depression, lust, jealousy, pride, and doubt, all in a setting that leaves behind our modern society's obsession with consumption in exchange for a life focused on self-actualization. 
Cassiel hopes to overcome each trial with the resolve he finds in a life he never imagined was possible and find his truth in self-acceptance.