Scroll down to view the playbill and to learn more about the play.
Please note the new date of this production. Read more about schedule changes here.

Produced in association with the NEA-sponsored art exhibition Illuminating the Darkness: Our Carceral Landscape
Premiere with talkback on Saturday, October 3 at 7pm EDT – Ticket link goes live at 7pm. Please note you will not be able to register before 7pm the day of the premiere.
On-Demand streaming through Friday, October 9 at 11:59pm EDT
---
When racial tensions begin to arise, what was once a seemingly peaceful high school becomes the volatile and broken community whose racial issues and prejudice have been festering underneath the surface for a long time.
This production contains strong language and disturbing imagery.
---
The Amplify, Empower, Illuminate: Four Plays, Many Diverse Voices series is sponsored by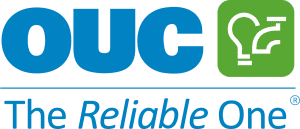 ---
Creative Team
Costume Designer:
Raymond Veliz*
Video Design and Production:
Joel Zishuk*/Ben Lowe*
Sound Designer/Co-Composer:
Lindsay Putnam
Vocal Arranger/Co-Composer:
Ethan Walker*
Stage Managers:
Sophia Faust*
Sarah Simone*
Director: David Reed
---
CAST


RAYLYNN: Athena Jean-Étienne
TORIA: Blake Parker
ASHA: Isa Jones
JUSTIN: Macoy Stewart
COLIN: Woodrow Jackson Helms
DE'ANDRE: Gerald Kitt
NARRATOR, U/S JUSTIN, U/S DE'ANDRE: Shahmad Muhammad
PRINCIPAL VOICE OVER: Darren Escarcha-Cajipo
DA VOICE OVER: Chris Creane
ENSEMBLE VOICES: Ethan Walker, Gerald Kitt, Athena Etienne, Mackenley Ria, Naihra Garavelo, Hannah Kapuschinsky
U/S RAYLYNN: Raven Lawrence
U/S TORIA: Juniper O'Hara
U/S ASHA: Jaime Happel
U/S COLIN: Andres Procel
---
PRODUCTION TEAM
Assistant Stage Managers: Lauran Conran*, Jade Collins*
Assistant Director: Emily Williams*
Dramaturg: Taylor Wikoff*
Movement Director: Gerald Kitt*
QLab Operator: Lukas Royer*
*denotes UCF student. All cast members are UCF students.
---
THEATRE UCF PRODUCTION STAFF, FACULTY, AND ADVISORS
Director of the School of Performing Arts: Michael Wainstein
Artistic Director: Julia Listengarten
Director of Production: Bert Scott
Undergraduate Coordinator: Kristina Tollefson
Faculty Designer/Advisor: Huaixiang Tan
Faculty Designer/Advisor: Vandy Wood
Faculty Dramaturg/Advisor: Chloë Edmonson
Faculty Designer/Advisor: Tim Brown
Faculty Designer/Advisor: Rob Siler
Production Manager: Gary Brown
Technical Director: John Heil
Assistant Technical Director: Shannan Rath
Sound Designer/Advisor: Lindsay Putnam
Master Electrician: Edd Gordon
Costume Shop Manager/Designer/Advisor: Daniel Jones
Costume Shop Floor Supervisor: Robin Ankerich
Faculty Stage Management Advisor: Claudia Lynch
"Blood at the Root" is presented by arrangement with Concord Theatricals on behalf of Samuel French, Inc. www.concordtheatricals.com
"Blood at the Root" was commissioned by the Penn State School of Theatre, and was first produced by Penn State Centre Stage, Dan Carter, Producing Artistic Director.
The New York Premiere of Blood at the Root was produced by Penn State Centre Stage and presented by Hi-ARTS and the National Black Theatre, Inc.
Need help? Watch our guide to watching Theatre UCF's on-demand performances: