Location: UCF Art Gallery
The Encounter: Baalu Girma and Zora Neale Hurston is a cross-departmental collaborative exhibition featuring the work of Eric Gottesman and will be on display at the UCF Art Gallery January 11 – February 18, 2016.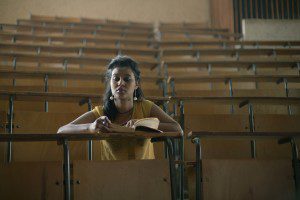 Opening Reception: January 14, 2016 | 6:00pm – 8:00pm
While conducting photo workshops in Ethiopia, Gottesman learned about and researched, the tragic life and death, of Baalu Girma, the celebrated novelist and journalist whose death in 1984 is attributed to agents of the Ethiopian government.  The Encounter proposes a fictional encounter between Hurston and Girma. The two writers overlapped in time, but never in place, at least not until 2014, when Gottesman came to the Cornell Museum at Rollins as part of a group exhibition "Fractured Narratives". It is there that he encountered the legendary history of Zora Neale Hurston, and where he conceived this project, a collaboration between Gottesman and the students and faculty of the UCF School of Visual Arts and Design (SVAD) and their colleagues at Rollins College in nearby Winter Park.  Additional artists on exhibit are Christopher Harris, Lynn Linnemeier, Dinorah de Jesús Rodríguez and Reggie Wilson.
UCF Art Gallery will be an open forum for conversations about what these writers had in common. These curated conversations will be presented by scholars of Rollins College, UCF, Seminole College and invited speakers.
The Encounter will query the artifice of borders between academic disciplines, and the shared heritage of African diasporic cultures.  It will also present a wonderful opportunity – another encounter – to meet our colleagues and academics at Rollins and other local institutions.  The exhibition will include contributions from students and faculty curated by Eric Gottesman.  Eric is a Boston-based conceptual artist known for his use of photography to investigate history.
UCF Art Gallery is proud to have been invited (for the first time) to be part of ZORA 2016.
Press: Orlando Weekly // Zora Festival
Exhibition Images:
Read more info about the Big Read and related events go to: http://neabigread.org/communities/?community_id=2241
UCF Art Gallery will host a special series of lectures and performances centered around the exhibition The Encounter: Baalu Girma and Zora Neale Hurston.  All events are free and open to the public.
EVENT SCHEDULE: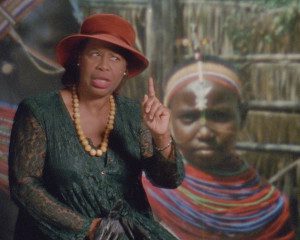 WEDNESDAY, January 13 at 3:00pm
Re-encounters: Literary Adaptations Through Experimental Art
ARTIST TALK:  Chris Harris and Eric Gottesman
---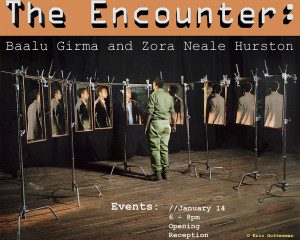 THURSDAY, January 14 6:00pm – 8:00pm
OPENING RECEPTION
Kick off of the the Big Read and Opening Reception of "The Encounters: Baalu Girma and Zora Neale Hurston".
---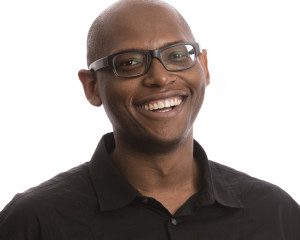 FRIDAY, January 15 6:00pm – 8:00pm
LECTURE:  "Zora Neale Hurston and Afro-Futurism" by Julian Chambliss
Join us for a guest lecture on Afro-Futurism by Dr. Julian C. Chambliss, Associate Professor of History and Director of the African and African-American Studies Program at Rollins College.
Dr. Chambliss is an award winning teacher and scholar who has lectured and presented his work to domestic and international audiences. His writing is widely published in scholarly venues and his commentary on cultural history can be found in such media outlets as the Los Angeles Times, National Public Radio, The Christian Science Monitor, Orlando Sentinel and CBS News Radio. His new book on superheroes in U.S. culture, Ages of Heroes, Eras of Men was published in 2013.
---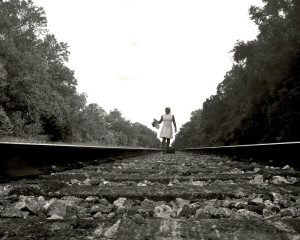 THURSDAY, January 21 at 3:00pm
ARTIST TALK:  "Gods Always Behave Like the People Who Made Them" by Dinorah de Jesús Rodríguez
Zora Neale Hurston and her migration to the North and return to the Deep South inspired a collaboration between three Florida artists: Filmmaker & Multimedia Artist Dinorah de Jesús Rodriguez, Choreographer & Movement Artist Shaneeka Harrell, and HipHop/Spoken Word Artist Sista Whirlwind.
Their discussion will explore Zora's relationship to Florida, the swamp, her community, and the significance of Zora's brand of Southern Comfort. They will also address the topic of art-making and community, working with archival content, and addressing historical information thru a contemporary lens.
They will project the video from the installation based off Zora's words… "Gods Always Behave Like the People Who Made Them". The artists will be present to informally discuss their collaborative process, what the work means to each of them as artists as well as individuals, and to answer audience questions.
---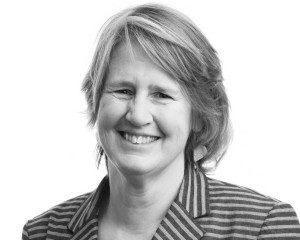 MONDAY, January 25 at 12:00 pm
LECTURE: "Zora Neale Hurston and Her Narrative Magic" by Jill Jones
Jill Jones is an English Professor at Rollins College whose teaching interests include 19th and 20th century American literature, African American literature, women writers, and autobiography. She is the former editor of The Marjorie Kinnan Rawlings Journal of Florida Literature.
---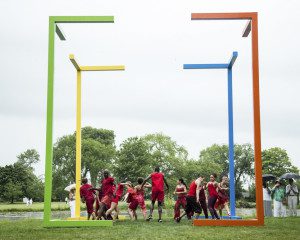 TUESDAY, January 26 at 10:30am 
ARTIST TALK:  Reggie Wilson
Reggie Wilson will present his research-to-performance methodology, inspired by the practices of Zora Neale Hurston. He is the Founder and Artistic Director of Brooklyn-based Reggie Wilson/Fist and Heel Performance Group.
---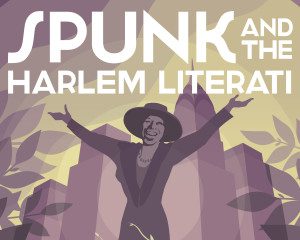 TUESDAY, January 26 at 5:30pm
PERFORMANCE: Theatre UCF presents SPUNK
SPUNK  is  an adaptation by Theatre UCF Associate Professor Be Boyd, based on the play Spunk by Zora Neale Hurston. Directed by Be Boyd, SPUNK is a collaboration with the Association to Preserve the Eatonville Community and an official part of the ZORA! Festival 2016 program. Treasured local author Zora Neale Hurston (Their Eyes Were Watching God) weaves together song and story in a dramatic retelling of her award-winning short story of the same name.
---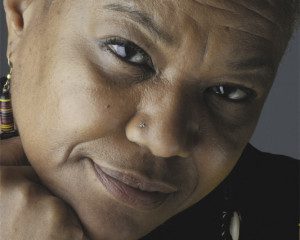 WEDNESDAY, January 27 at 3:00pm
ARTIST TALK: "The Other Side of Far, Zora Neale Hurston's Eatonville" by Lynn Marshall-Linnemeier
Lynn Marshall-Linnemeier is an Atlanta based photographer, painter and writer. She has been documenting people and places of the South since 1989.  She has numerous awards including a 2004 Lila Wallace-Readers' Digest/Arts International Travel Fellowship that allowed her to travel to  Australia to document the aboriginal people of that region and a Kellogg Foundation/Fulton County Arts Council residency in 1999 in South Africa to produce prints and document the dialogue between women from around the world on issues confronting the new millennium.
---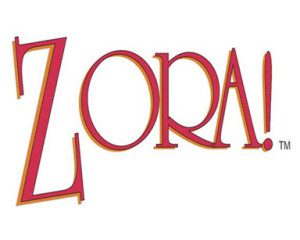 WEDNESDAY, January 27 at 7:00pm
ZORA FESTIVAL RECEPTION! more info here—> http://zorafestival.org/
The UCF Art Gallery in cooperation with the UCF Africana program, will host ZORA! 2016 event, which will include an exhibit in the UCF John C. Hitt library as well as a symposium featuring humanity scholars. After the symposium, the attendees will be invited to the UCF Art Gallery to continue their conversations and appreciate The Encounters efforts to enliven Hurston's legacy through contemporary arts.
---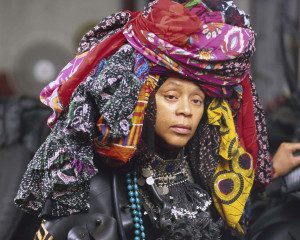 THURSDAY, January 28 at 10:30 am
ARTIST TALK:  Chakaia Booker
Sculptor Chakaia Booker fuses ecological concerns with explorations of racial and economic difference, globalization, and gender by recycling discarded tires into complex assemblages.
Booker began to integrate discarded construction materials into large, outdoor sculptures in the early 1990s. Tires resonate with her for their versatility and rich range of historical and cultural associations. Booker slices, twists, weaves, and rivets this medium into radically new forms and textures, which easily withstand outdoor environments.  Chakaia is a 2016 Artist in Resident at the Flying Horse Editions.
---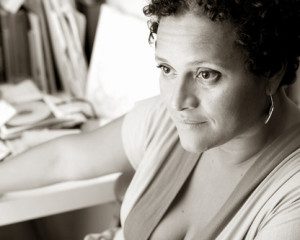 FRIDAY, January 29 at 12:00 pm
PERFORMANCE:  Wanda Raimundi-Ortiz
In association with Women History Month, SVAD Assistant Professor  Wanda Raimundi-Ortiz will perform with the Center for Success of Women Faculty.
What She Said: Language and Cultural Barriers in the Ivory Tower
Academia has an independent class system in which its vernacular often
becomes an alienating factor to those who come within its scope. What,
then, happens to the nature of inclusivity and diversity in academia? Due to the surge of college students from a variety backgrounds, there is an interest recruiting faculty members that reflect the needs of those communities. However, there is a disconnect between the Ivory Tower and everyone else.. isn¹t there? Can you truly reach students and faculty recruits and while simultaneously ostracizing them?  I will perform a key note lecture using academic jargon outside of its intended context while wearing academic robes constructed from appropriated materials (including repurposed regalia). Through this strategy I target the assumption that all academics are thoroughly groomed for academic culture. In my projected performance art piece "What She Said"  I will use the lecture as a vehicle to examine the isolation that many first generation students and faculty members face upon entering academic life.
---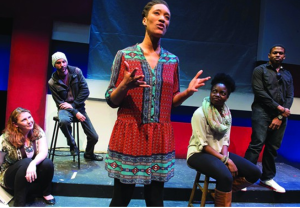 TUESDAY, February 2nd at 5:30PM

PERFORMANCE  "Division: The Trayvon/Jordan Project"
Excerpts from the play "Division: The Trayvon/Jordan Project"  directed by John DiDonna in collaboration with Valencia students. "Divisions" is a very successful docudrama performed this past year in collaboration with the Trayvon Martin Foundation and the Jordan Davis Foundation  at Valencia College. The play, which was developed by Valencia's theater department, pivots around the deaths of Trayvon Martin in Sanford, Fla., and Jordan Davis in Jacksonville, Fla.
The evening will include one act play  "Every Tub Must Sit On Its Own Bottom. (Trayvon Martin Meets Zora Neale Hurston)" written by Obi  Nwakanma, UCF English Department, commissioned for "The Encounter: Baalu Girma and Zora Neale Hurston".  Obi and John will be working together to choreograph this piece.  Introduction by Francis C. Oliver is the Chairperson of the Goldsboro Historical Museum Board and curator of the Goldsboro Westside Community Museum.
After conducting more than 100 hours of interviews, theater students working in a special class created the docudrama, which explores the reaction to the events, the impact, fallout and legacy, as well as what "Division" means to American society today. Using the reactions and words of many individuals – lawyers, media personalities, political activists, professors, students and people intimately involved in the two tragedies — the play explores a wide variety of topics, including stereotypes, raising a child in today's society, guns, media, as well as the gulf between division and change.
The play was written by John DiDonna, chair of Valencia's theater department, in collaboration with students William Adkins, Aidan Bohan-Moulton, Carolyn Ducker, Phillip Edwards, Nathan Jones, Anneliese Moon, Elina Moon, Stelson Telfort and Michael Sabbagh.
---
Rachel Simmons
lives and works in Winter Park, Florida. She holds an MFA from Louisiana State University. Since 2000 she has been actively involved in socially engaged art projects as an artist-educator at Rollins College. In 2009, she was given the Florida Campus Compact Service-Learning Faculty Award for the State of Florida. That same year, Rachel journeyed to Antarctica for the second time to make work about climate change and ecotourism.
Most recently, Simmons  traveled across the desert landscapes of Namibia to research ecotourism in southwestern Africa. She often collaborates with scholars from other academic disciplines to create her mixed media work. Current collaborative projects include
 Future Bear
 with 
Julian Chambliss
 and 
The Aesthetics of Scale with Lee Lines. 
---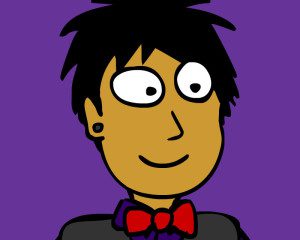 TUESDAY, February 16 6:00pm – 8:00pm
PERFORMANCE: "Their Eyes, Our Voices" Showcase
The UCF School of Visual Arts & Design and UCF Art Gallery will host "Their Eyes, Our Voices" Personal  Showcase with a special performance by Dietrich Squinkifer, a writer, programmer, musician, and visual artist who creates games and playable experiences about gender identity and social situations. This showcase will feature a curated collection of personal narrative games created by UCF digital media students enrolled in Anastasia Salter's digital storytelling class. The students created games inspired by Their Eyes Were Watching God using Twine, an open source platform for game-making and storytelling that allows designers to combine creative text and expression with STEM knowledge and procedural skills.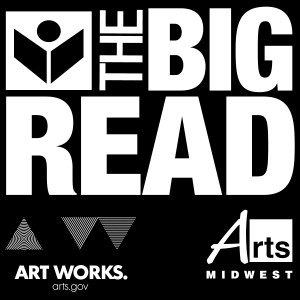 The Big Read is a program of the National Endowment for the Arts in partnership with Arts Midwest.