Location: UCF Art Gallery
Silent Lines explores transitions between experiences of recalled child abuse and the dynamics of motherhood. Girls are constantly told how they should present themselves and are held to an innocence that gets twisted in the adult gaze. Beauty is seen as trouble, but girls are expected to be beautiful. The exhibition includes large-scale paintings, collage, and site-specific installations that explore the complicated path of youth, beauty and femininity, and the awkwardness of traversing out of childhood and into self-awareness.
Yvette Cummings Arendt states: "My studio practice thematically explores child abuse, adolescence and maternal struggles. My abuse happened as a child; now as the mother of three young girls I confront these memories from multiple perspectives. The work presents a moment of transition between the abuses of the past, the joys and fears of present life, and the challenges that await my daughters."
Yvette Cummings Arendt received her Masters of Fine Arts degree from the University of Cincinnati's School of Design, Art, Architecture, and Planning. Currently, she is an Assistant Professor at Coastal Carolina University in Conway, South Carolina. Her work has been exhibited in multiple group and solo exhibitions throughout the South and Midwest, has been featured in the Contemporary South at Visual Art Exchange in Raleigh, NC and was recently the recipient of the 701 CCA Prize 2016 for South Carolina artists under 40.
Please join us for the following events at the UCF Art Gallery: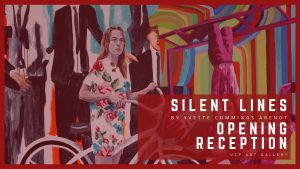 Opening Reception on Thursday, January 10 from 5 – 7 p.m.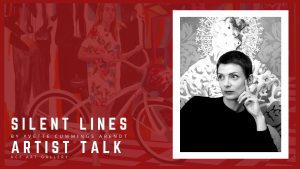 Artist Talk on Friday, January 11 at 10:00 a.m.