Location: UCF Art Gallery
While prompted by the actions of men, Silver Sparrow is truly the story of women. Mothers and daughters struggling to find their identities and shed legacies that may not be their own. They are all on a quest to define themselves, often bruising and sometimes tearing their skin along the way as they bump against historical, cultural and familial boundaries.
Once they find themselves, bone forms. They develop that which supports them; that they hang their identities and definitions of others on.  The journey towards self, however is ongoing and fragile, much like the bony protrusions that can be seen through the skin.
But Before Bone is Skin, curated by Jonell Logan explores this space of women. The path that we take to find peace and resolve in who we are. The artists in the show question and construct internal spaces that are secret, yet teased out and sometimes shared with others. They challenge notions of beauty and the definitions, often prescribed by others, of femininity and propriety. They share their individual questions and journey through womanhood.
Artist Yanique Norman explores the construction of womanhood, while Sharon Norwood's installations challenge the definition of feminine space. Melissa Alexanders' images consider the sometimes difficult journey of exploring ourselves, while Shanequa Gay's paintings and photographs explore the legacy that we inherit and often resist from our mothers and grandmothers. Zipporah Camille Thompson uses ceramics and textile like a secret language to conjure the personal and collective manifestation of memory, power, healing and connection.  
Like Silver Sparrow, their work operates in the presence of women. Their work defines or constructs space, questions notions of class and belonging, and the bonds, and battles of women.
Know before you go! See new updates and policies for the gallery space before you visit with us, here.
Join us for these online programs:
Keynote Address: Jonell Logan
Friday, Jan. 22 | 6 p.m. EST
Watch on YouTube
But Before Bone is Skin: Artist Panel
Thursday, January 28, 6 p.m. EST
Watch on YouTube
---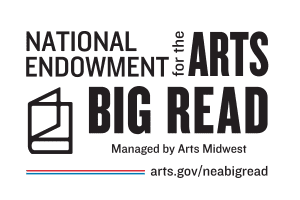 This exhibition is sponsored by the NEA Big Read and inspired by Tayari Jones' Silver Sparrow (2011). NEA Big Read is a program of the National Endowment for theArts in partnership with Arts Midwest. For more programming associated with the NEA Big Read at UCF, visit NEA Big Read: Central Florida.
---
About the Curator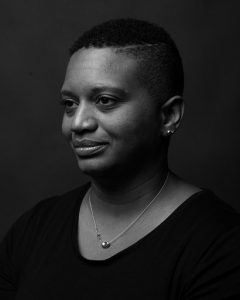 Jonell Logan is an independent curator and arts advocate dedicated to supporting the careers of contemporary artists. Originally from New York, Logan worked at several arts organizations including The Metropolitan Museum of Art; Whitney Museum of Art; Studio Museum in Harlem. Moving South, she worked at the Gibbes Museum of Art in Charleston, SouthCarolina; and the Harvey B. Gantt Center for African American History and Culture in Charlotte, North Carolina. She recently served as the Curator in Residence at the McColl Center for Arts and Innovation in Charlotte, NC.
In 2016, Jonell founded 300 Arts Project, an arts consulting company assisting culturally-based organizations develop strategic plans, as well as exhibition and public programs that are designed to create greater access for non-traditional audiences and emerging contemporary artists.
Jonell has served as the Executive Director of The League of Creative Interventionists (LOCI); a San Francisco-based, non-profit supporting a national network of artists and community partners using creativity to transform communities from within. She is currently the Creative Director for the McColl Center for Art + Innovation in Charlotte, North Carolina.
---
Catalog