Location: UCF Art Gallery
PUPPET STATES: Race, Narrative and Lo-Tech Video
---
Video Screening // Artist Lecture // Q & A // Workshop
Inspired by Leon Damas and other writers and artists from across the African diaspora, Dr. Paulette Richards uses her own hand-made puppet dolls to tell stories of workplace struggle, self-image adjustment, emotional fulfillment and more. According to Richards, "… in his 1937 poem, Limbe Leon Gontran Damas called for the return of 'my black dolls' as an antidote to the 'big bottomed puppets' that stereotypically represented blacks in mass culture. Yet, the seductive photo-realism of Hollywood films continues to ' pull our strings' and influence not only how people of color are perceived, but also, how they see themselves. This lecture/ screening presents a series of short digital narratives as examples of how independent filmmakers can use low-tech equipment and doll puppets to challenge conventional modes of mimesis and representations of minority cultures."
---
Tuesday, 10/20 at 1:30pm – Lecture/Screening at the UCF Art Gallery
Tuesday, 10/20 at 6:00pm – Screening/Reception, Meet-The-Artist at UCF Art Gallery
Wednesday, 10/21 at 10:30am – Workshop, John Hitt Library, Room 223. Explore related cultural, political issues with the use of theatrical lighting, wardrobe color, and skin tone.
***FREE AND OPEN TO THE PUBLIC***
---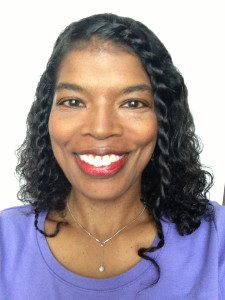 Dr. Paulette Richards, executive director of the Atlanta based digital production company Ayamedia, brings her provocative lo-tech video work challenging how we see and think about race and culture.
---
This event is sponsored by the UCF Department of English with UCF Art Gallery, The John Hitt Library, Texts and Technology, SVAD Studio Art Area and Center for Emerging Digital Research.