Location: UCF Art Gallery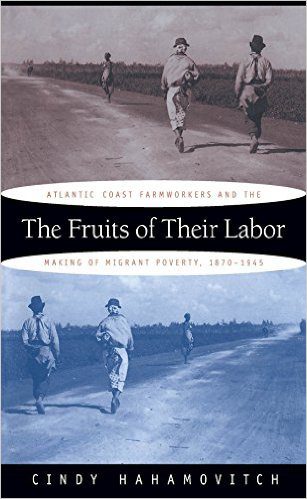 LECTURE w/  Cindy  Hahamovitch
 The Fruits of Their Labor: Atlantic Coast Farmworkers and the Making of Migrant Poverty, 1870 – 1945
Thursday, March 2
3:00pm – 5:00pm
Followed by a  Book Signing with Cindy Hahamovitch and Panel Discussion
In 1933 Congress granted American laborers the right of collective bargaining, but farmworkers got no New Deal. Cindy Hahamovitch's pathbreaking account of migrant farmworkers along the Atlantic Coast shows how growers enlisted the aid of the state in an unprecedented effort to keep their fields well stocked with labor.
Cindy Hahamovitch, Professor of History at the College of William and Mary and author of The Fruits of Their Labor: Atlantic Coast Farmworkers and the Making of Migrant Poverty, 1870-1945 and No Man's Land: Jamaican Guestworkers in America and the Global History of Deportable Labor will discuss her award-winning book The Fruits of Their Labor. A panel discussion and reception hosted by Scot French, Director of Public History at UCF, and featuring Connie Lester, Director of RICHES, and Robert Cassanello, Associate Professor of History, will follow Dr. Hahamovitch's lecture.
Hosted by Public History at UCF.
Free and Open to the Public!
---
About the Author: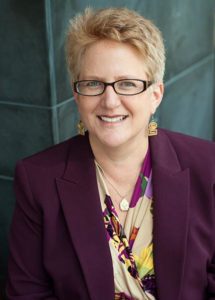 Born and raised in Montreal, Canada, Cindy Hahamovitch writes about migrant farmworkers in the U.S., and international labor migration. Cindy has a B.A. from Rollins College, a Ph.D. from the University of North Carolina at Chapel Hill, and is past-president of the Southern Labor Studies Association. She taught for two years at York University in Ontario before coming to Williamsburg, Virginia in 1993. She is Professor of History at the University of Georgia, where she teaches courses on modern US history.
---
This lecture is in conjunction with In the Eyes of the Hungry: Florida's Changing Landscape Exhibition funded by the National Endowment for the Arts.