Location: UCF Art Gallery
Please join us in the Gallery for
ARTIST TALK:
Wanda Raimundi-Ortiz and Katya Grokhovsky 
Thursday, October 13 at 2:30pm
Katya Grokhovsky and Wanda Raimundi-Ortiz are both interdisciplinary artists involved with AiOP 2016 RACE/NYC and  AiOP 2016: Play/Orlando respectively.
They will discuss their studio practice, involvement with AiOP and performance art.
About the Artists: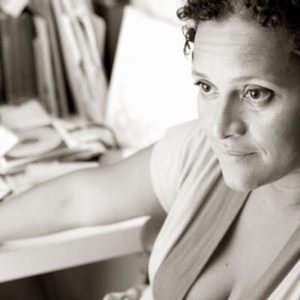 Wanda Raimundi-Ortiz
wandaraimundi-ortiz.com/home.html
My work is rooted in the semblance of selves that are enacted daily. By elevating these semblances' visibility, I intend to interrogate the expectation of "self" "otherness", as viewed from the outside in.
The "Ask Chuleta" video performance series (2005-2013) set out to challenge the stereotypes of both the urban latina and the institution of professional art and its biases.
"Las Reinas (the Queens)", a suite of self-portrait performances where I become imagined royal archetypes, are anchored in personal traumas. Each queen's regalia is constructed from unexpected materials that offer a glimpse of their dilemma. These living portraits are created and performed before a live audience, offering a moment for public interaction once the transformation is completed.
Since healing is at the core of my process, direct interaction with the audience becomes a unique shared experience with people that would not ordinarily cross paths with each other.
---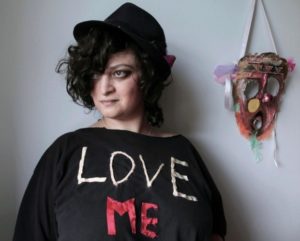 Katya Grokhovsky
Artist Statement:
My interdisciplinary process based practice combines painting, drawing, collage, sculpture, installation, performance, photography, text and video and explores issues of gender, labor, alienation, displacement and the self, often employing the body as a tool to weave together the personal and the political.
Utilizing various found materials and objects, I cut and juxtapose them, exposing the absurd in the societal constructs of femininity and masculinity. Scrutinizing the idea of the binary in the everyday, I research the histories of beauty and aesthetics, whilst staging the bodies of the historically oppressed, in relation to the social order.
Attempting to invert the ephemeral nature of live performance, versus the object, post-performance residue is frequently re-constructed as evidence of the event, in a sculptural form. Painting, applied to flat surfaces, as well as objects and installations, acts as bodily stand in, evoking visceral response. Drawing, collage and photography, are utilized as mediums of capture, often rearranged to create grotesque beings, inviting the viewer to re-imagine the world.