Scroll down to view the playbill and to learn more about the play.
Please note the new date of this production. Read more about schedule changes here.

Premiere with talkback on Saturday, October 10 at 7pm EDT – 
Ticket link goes live at 7pm. Please note you will not be able to register before 7pm the day of the premiere.
On-Demand streaming through Friday, October 16 at 11:59pm EDT
---
A modern retelling of the Greek tragedy Medea through the lens of the Mexican immigrant experience, the play follows the lives of an immigrant family surviving in Chicago during the Obama administration. It offers an in-depth look at the struggles that go into achieving the American Dream, and the cost of each step along the way. Murder, betrayal and brujeria abound in this human journey towards success and acceptance.
This production contains strong language, sexual and mature content, themes of domestic violence and murder, loud noises like screaming, slamming and banging, and the use of racial slurs.
---
The Amplify, Empower, Illuminate: Four Plays, Many Diverse Voices series is sponsored by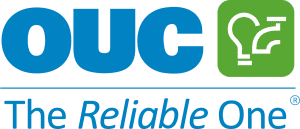 ---
Creative Team
Sound Designer:
Greyson Phillips*
Video Design and Production:
Tim Brown, Rob Siler
Stage Manager:
Audrey Casteris*
Director: Ana Martinez Medina '19
---
CAST


TITA: Adriana Aquino Andino
MEDEA: Amanda Ortiz
JASON: Jullien Aponte
ACAN: Karlo Buxo-Morales
JOSEFINA: Hilary Pardey-Hernandez
ARMIDA: Catherine Patrizia
STAGE DIRECTIONS: Naomy Delgado
U/S ARMIDA, U/S JOSEFINA: Naomy Delgado
U/S MEDEA, U/S TITA, U/S STAGE DIRECTIONS: Abigail Laboy Gracia
U/S JASON, U/S ACAN: Brandon Diaz
---
PRODUCTION TEAM
Assistant Stage Managers: Nikki Lyon*, Savannah Roy*
Dramaturg: Maria Perezalonso Hermosillo*
Assistant Video Design and Production: Syd Deines*
QLab Operator: Greyson Phillips*
*denotes UCF student. All cast members are UCF students.
---
THEATRE UCF PRODUCTION STAFF, FACULTY, AND ADVISORS
Director of the School of Performing Arts: Michael Wainstein
Artistic Director: Julia Listengarten
Director of Production: Bert Scott
Undergraduate Coordinator: Kristina Tollefson
Faculty Designer/Advisor: Huaixiang Tan
Faculty Designer/Advisor: Vandy Wood
Faculty Dramaturg/Advisor: Chloe Edmonson
Faculty Designer/Advisor: Tim Brown
Faculty Designer/Advisor: Rob Siler
Production Manager: Gary Brown
Technical Director: John Heil
Assistant Technical Director: Shannan Rath
Sound Designer/Advisor: Lindsay Putnam
Master Electrician: Edd Gordon
Costume Shop Manager/Designer/Advisor: Daniel Jones
Costume Shop Floor Supervisor: Robin Ankerich
Faculty Stage Management Advisor: Claudia Lynch
New York Premiere produced by
The Public Theater
Oskar Eustis, Artistic Director        Patrick Willingham, Executive Director
The West Coast Premiere of MOJADA was first performed at the Getty Villa on
September 10, 2015
World Premiere produced by
Victory Gardens Theater, Chicago, Illinois
Chay Yew, Artistic Director        Chris Mannelli, Managing Director
BRUJA, a first adaptation of Medea, was commissioned, developed and received its world premiere in 2012 by Magic Theatre, San Francisco, CA
Loretta Greco, Producing Artistic Director