Presented by OUC Speakers at Dr. Phillips Center, in association with Dr. Phillips Center for the Performing Arts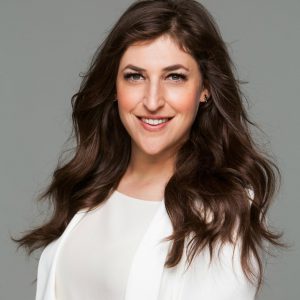 An acclaimed actress who became a neuroscientist is now an actress who on TV plays a neuroscientist. If you follow this logic, then you are probably a fan of one of the most popular comedies on television, The Big Bang Theory. Playing the role of "Amy Farrah Fowler," Mayim Bialik uses her PhD as the foundation for her unforgettable character. In her presentations, she shares her keen scientific mind and her wonderful sense of humor as she explores the work of the brain, of behavioral development, of her life as an actress and scientist, and of the special relationship that exists between The Big Bang Theory and its audience.
Tickets for this event are available through Dr. Phillips Center for the Performing Arts. Patrons of UCF Celebrates the Arts may use the code "UCF" at checkout for a discounted ticket rate.
Tickets start at: $35
Meet & Greet tickets: $200
Public Onsale: Friday, March 2 at 10 a.m.