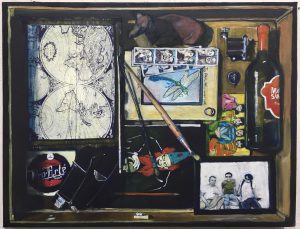 City Arts Factory
29 S. Orange Ave., Orlando, FL 32801
This exhibition features the paintings, photography, and sculpture of eight artists from UCF's undergraduate BFA program. The show includes  works by Gabe Cortese, Emile Mausner, Samantha McCoy, Jordan Pascal, Christopher Rivera, Andrew Snow, Sheherazade Thenard, and Lila Villalobos who all share the theme of the aesthetics of remembrance in psychologically charged spaces.
Public Reception: Third Thursday Event, March 16, from 6 to 9 pm.