February is Black History Month and at UCF, the Department of History has coordinated events and exhibits to educate, motivate and inspire viewers.
To read more about the collaboration with the Buffalo Soldiers Historical Society, read Florida veteran establishes a legacy of honor and valor.
Buffalo Soldiers UCF Library Gallery Wall – through Feb. 28
The Africana studies program is proud to partner with the Buffalo Soldiers Historical Society of Jacksonville to feature the Buffalo Soldiers exhibit in the John C. Hitt Library. The exhibit details the history of African-American military units spanning from 1777 to 1951, when the military became desegregated. You can visit this historical exhibit by visiting the gallery wall in the John C. Hitt Library until Feb. 28.
Each year, the Africana Studies Program hosts the Annual Dr. John T. Washington Community Service Awards and Scholarship Luncheon to recognize UCF students along with Community adults and youth who have made outstanding contributions to our local area. The luncheon will be on Monday, February 19, 2018, at Noon in the UCF Student Union Pegasus Ballroom.
Besides being one of the first African Americans scholars to hold a faculty position at the University of Central Florida, Dr. Washington was a humanitarian and leader who not only taught a life of service, but also lived it. The award honors his legacy by honoring people who exemplify the same humanitarian and scholarly characteristics that were so vividly demonstrated by Dr. Washington.
This year's keynote speaker is Dr. Evelyn Brooks Higginbotham, the Victor S. Thomas Professor of History and of African and African America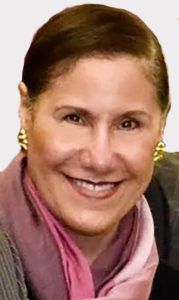 n Studies at Harvard University, where she has been on the faculty since 1993. She is also the National President of the Association for the Study of African American Life and History, which was founded in 1915 by Carter G. Woodson, the Father of Black History. She is the co-author with the late John Hope Franklin of the ninth edition of From Slavery to Freedom (2010). A pioneering scholar in African American women's history, she wrote the prizewinning book Righteous Discontent: The Women's Movement in the Black Baptist Church 1880-1920 (1993). She co-edited with Henry Louis Gates, Jr., the twelve-volume African American National Biography (2013). Higginbotham has received numerous awards and honors. Most notably in September 2015, she received the 2014 National Humanities Medal from President Barack Obama at the White House for "illuminating the African American journey." In March 2015, she was named one of the "Top 25 Women in Higher Education" by Diverse Magazine. In July 2013, she received the James W.C. Pennington Award from the University of Heidelberg in Germany for her scholarly contributions to African American Religious History.
Each semester, the Africana Studies Program presents a series of lectures covering a variety of topics relevant to Africana studies.
Also from the department, THATCamp Florida 2018 will be Saturday, February 24, 2018 in the Teaching Academy. Register and find out more at http://florida2018.thatcamp.org.