NEA Big Read: Central Florida • April 1 – May 1, 2020
A program of the National Endowment for the Arts, the NEA Big Read: Central Florida broadens our understanding of our world, our communities, and ourselves through the joy of sharing a good book. This year the NEA Big Read: Central Florida is pleased to partner with the University of Central Florida's Veterans Legacy Program to celebrate The Things They Carried by Tim O'Brien.
NEA Big Read is a program of the National Endowment for the Arts in partnership with Arts Midwest. NEA Big Read is designed to revitalize the role of literature in American culture and to encourage citizens to read for pleasure and enlightenment.
The Place That Made You
by Darcy Parker Bruce
Staged Reading • Tuesday, April 21
Watch on YouTube https://youtu.be/Zm8UP0oYZLQ
Experience this staged reading by a graduate theatre course. In the aftermath of a tragedy, Jonah attempts to reunite with his best friend, Ben returns to her childhood home, and a giant white whale haunts the coastline of a sleepy Connecticut town. A modern day re-imagining of Jonah and the Whale—a tale of love, loss, and glory in small town America. The first Piedmont play.
Veterans Project Showcase
Check out projects created by the UCF Veterans Legacy Program, UCF Community Veterans History Project and UCF RESTORES®. The Veterans Legacy Program is a partnership with the Department of Veterans Affairs' National Cemetery Administration to extend the memorialization of veterans and learn about U.S. history through student-led research about veterans buried in our national cemeteries.
---
Artists and Scholars Respond to War
Roughly 160 million people have been killed in wars over the past 120 years, making the twentieth century the bloodiest hundred years in human history. In response, artists have created work that both supports and critiques war and collectively their work frames society's understanding of war. As Judith Butler argues in Frames of War: When is Life Grievable, "The frames through which we apprehend or, indeed, fail to apprehend the lives of others as lost or injured (lose-able or injurable) are politically saturated. They are themselves operations of power" (2009). These operations of power increasingly shift the burden of war onto civilians. Whereas only 5% of those who died in the first World War were civilians; 67% of those who died in the Vietnam War were civilians, and today it is estimated that 80-90% of those affected by war are not associated with the military (Eric Hobsbawn, "War and Peace," 2002). Technology impacts our engagement with and understanding of these losses, as the daily news cycle floods our screens and saturates our living rooms with images of "surgical strikes" and "counter-insurgencies." These representations of power prompt us to question the nature of war, the limits of our sympathies, and the obligations of our consciences, but the ubiquity of war and its attendant imagery often inculcates apathy rather than offering an antidote to mass destruction.
Can art adequately respond to war? How do artists represent the unrepresentable? Join us for a series of virtual talks that seeks to answer these questions.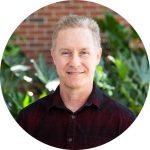 Kevin Haran
• Thursday, April 2, noon-1 p.m. EDT
Watch on YouTube  https://youtu.be/nMti3PQZv3A
Kevin Haran is Associate Professor of Art and Jenkins Distinguished Scholar in Community Arts at the University of Central Florida. UCF. His work has been included in over seventy national and International juried exhibitions and is in the collections of the Army Art Collection in Washington, DC and the National World War II Museum in New Orleans, as well as the Columbus Museum, Edinburgh College of Art, and Cornell Fine Arts Museum. Haran will discuss the process and meaning of his drawings, paintings and sculpture that comment on subject of war.
---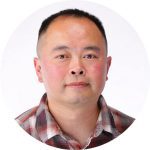 Jave Yoshimoto
• Thursday, April 9, 2 p.m.-3 p.m. EDT
Watch on YouTube  https://youtu.be/MAHg1HpQ9bA
Jave Yoshimoto is Foundations Coordinator and Assistant Professor of Art at the University of Nebraska at Omaha. Yoshimoto has served as an artist-in-residence at Art Farm Nebraska, The Art Students' League of New York, Vermont Studio Center, Kimmel Harding Nelson Center for the arts, Jentel Foundation, Teton Artlab, and as a fellow at Union Center for Contemporary Art and Tulsa Artist Fellowship. Yoshimoto's laser-cut wood relief sculptures and monumental paintings address the "social amnesia of the information age" and ask audiences to see themselves in the faces of those displaced by war and disaster.
---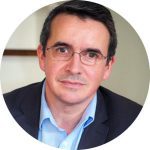 Bruno Cabanes
• Thursday, April 16
Watch on YouTube  https://youtu.be/ls4owUjWb2s
Bruno Cabanes is the Donald G. & Mary A. Dunn Chair in Modern Military History at The Ohio State University. He studied history at the Ecole normale supérieure, in Paris, and received his Ph.D., with distinction, from the Université Paris I- Panthéon Sorbonne, and his Habilitation à Diriger des Recherches, from the École des Hautes Études en Sciences Sociales. Professor Cabanes is a historian of twentieth-century Europe, and more specifically, the social and cultural history of war. He is particularly interested in the period of transition that followed World War I. He has analyzed this topic from a variety of angles: the demobilization of combat troops, the traumatic impact of war on soldiers and civilians, a comparative study of the different post-war periods in the twentieth century, and, more recently, the environmental history of war and its aftermath.
---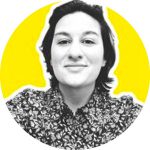 Darcy Parker Bruce
• Thursday, April 23, noon-1 p.m. EDT
Watch on YouTube  https://youtu.be/v7EddXvwW-Y
Darcy Parker Bruce is a playwright and educator from New Haven, CT, and a graduate of the MFA Playwriting program at Smith College. They're currently part of the faculty at several Connecticut Colleges, where they teach Playwriting and Theater Activism. Darcy was the recipient of a 2017 Tennessee Williams Scholarship through the Sewanee Writers' Conference, and was granted ATHE's 2018 Judith Royer Award For Excellence in Theater, which brought new play SOLDIER POET to Boston.
---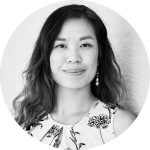 Sisavanh Phouthavong
• Thursday, April 30, 2 p.m.-3 p.m EDT
Watch on YouTube  https://youtu.be/k-aCTyqFWcs
Unable to join in real time? A recording will be shared here afterward.
Sisavanh Phouthavong is Professor of Painting in the Department of Art and Design at Middle Tennessee State University. Her work has been included in numerous international exhibitions and is in the permanent collection of the Hunter Museum of American Art in Chattanooga and the American Embassy in Paramaribo, Suriname. Phouthavong's work seeks to raise awareness of the history of the American bombing of Laos and to advocate for the clearance of unexploded bombs. From 1964 to 1973, the U.S. dropped more than two million tons of ordnance on Laos during 580,000 bombing missions — equal to a planeload of bombs every eight minutes, twenty-four-hours a day, for nine years — making Laos the most heavily bombed country per capita in history.

"They carried the sky. The whole atmosphere, they carried it, the humidity, the monsoons, the stink of fungus and decay, all of it, they carried gravity."
Reading Resources
Interested in hosting a virtual book club? Want to learn more about the book?
NEA Big Read provides author commentary, reading and teaching guides and more.
NEA Book Resources