Alex Rister
Current Studies: Texts and Technology Ph.D.
Research Interests: Communication Practices of Women in Leadership, Hashtag Activism on Women's Issues, Social Justice, Social Construction of Women's Online Identities

Alexandra Minnick
B.A. in Sociology and B.S. in Psychology with Minor in Women's Studies
Current Studies: M.A. in Applied Learning and Instruction and MSW in Social Work.
Research Interests: Gender Roles, Sex Education, Masculinities Portrayed in Entertainment Wrestling, Women's Reproductive Health, Body Image, Female Veterans, Military Families, Women in the U.S. Military, Social Construction of Eating Habits, Third Wave Activism, Social Psychology, Mental Health, and The History of the Feminist Movement.
Alexandria J. Ellsworth
Current Studies: Sociology Masters Domestic Abuse Track
Research Interests:Racial Inequalities, Gender Inequalities, LGBTQ+ Inequalities, Domestic Violence and Intimate Partner Violence, Sexual Assault and Rape, The Effects of Media and Pop Culture, Victimization.

Alyssa Mullins
Current Studies: Sociology Ph.D.
Research Interests: Gender and media, consumerism, family life, parenthood, childless by choice, human sexuality, healthy relationships, intimate partner violence/sexual assault, applied/clinical sociology.

AshleyAnn Olyphant
B.S in Psychology, Minor in Anthropology
Current Studies: Cognitive Sciences Certificate, Gender Studies Certificate.
Research Interests: Human Sexuality, Criminology, Law, Cognitive Psychology, Social Psychology, Cultural History, Feminism, Crime

Bianca Monfilston
Current Studies: Sociology
Research interests: The intersection of race, gender, class, and sexuality that create a system of oppression.

Billy Table
BA in Communication Studies
Current Studies: MA in Interpersonal Communication, & Gender Certificate
Research Interests: Gender and intercultural/interracial communication, queer theory, embodiment, body-positive discourse and issues of body image, sexual autonomy, and rhetoric of reproductive rights

Donna J. King, J.D.
Current Studies: Ph.D. Sociology
Research Interests: Domestic Violence/Intimate Partner violence with a focus on coercive control and homicide

Diego Plaza
Psychology BS with minor in Cognitive Sciences and Women's Studies
Current Studies: Applied Sociology MA
Research Interests: Romantic Relationships, Sexualities, Marriage, Gender, and Social Psychology

Estefany Londoño
Current Studies: B.A. in Interdisciplinary Studies, Minor in Women's and Gender Studies, Minor in Sociology
Research Interests: Reproductive Justice and Sexual Rights, Social Inequalities, Girls Studies and Adolescent Media, Sex Education, Feminist Praxis and Activism, Civic Engagement, Leadership Development, Grassroots Community Organizing, Social Justice Education, and Movements for Social Change.

Genevieve Anna Tyrrell
Current Studies: M.F.A. in Creative Writing
Research Interests: Creative Nonfiction, Identity, Illness/ Disability, Film Industry Gender Roles

Jennifer Roth Miller
Current Studies: Texts and Technology Ph.D.
Research Interests: Social Justice, Civic Engagement, Rhetoric and Social Construction of the Social Good, Philanthropy, Fundraising, Awareness Ribbons, Health, Domestic Violence, Literacies, Participatory Design, Citizen Science, Social Entrepreneurship, Corporate Social Responsibility, Cause-Based Marketing, Writing for Public Relations, Democratic Use of Social Media, Digital Humanities, Memes.

Ketty Fernandez
Ph.D. in Sociology
Research Interests: Sexual Assault, Racial Inequalities, Gender Inequalities, Rape Myths, Human Trafficking, Criminology, Victimology, Homicide.

Madelyn Diaz
M.A. in Applied Sociology
Research Interests: Social Inequalities, Rape Culture, Human Trafficking, Criminology, Deviant Behavior, Violent Crime.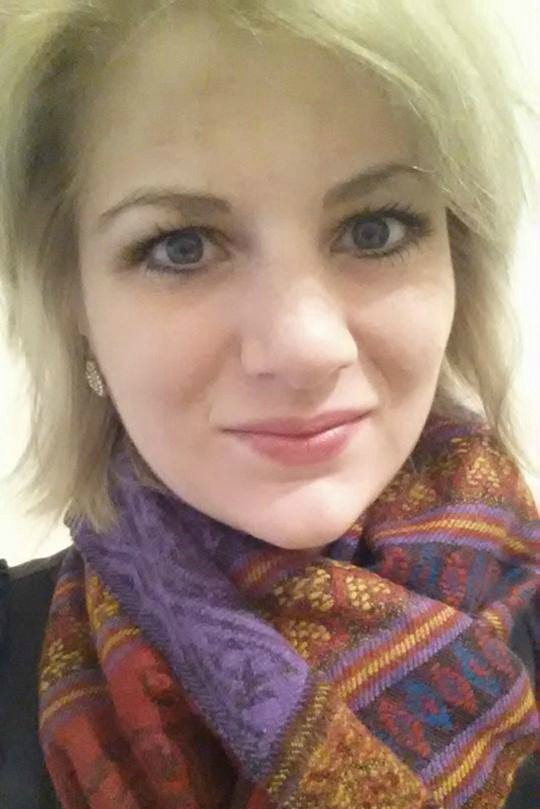 Nicole Lampe
Applied Sociology M.A. Program
Research Interests: Reproductive Rights and Justice, Transgender Healthcare, Sociology of the Body, LGBTQIAP Studies, Sexual Health, Sexual & Gender Violence, Law and Society, Deviance and Social Control.

Karina Powell
Current Studies: PhD in Sociology
Research Interests: Gender Inequalities, Female Leadership (in Politics, Human Trafficking, Academia, Business, Justice and other spheres), Identity Formation, Transnational Feminism, Gender and Cross-Cultural Communications.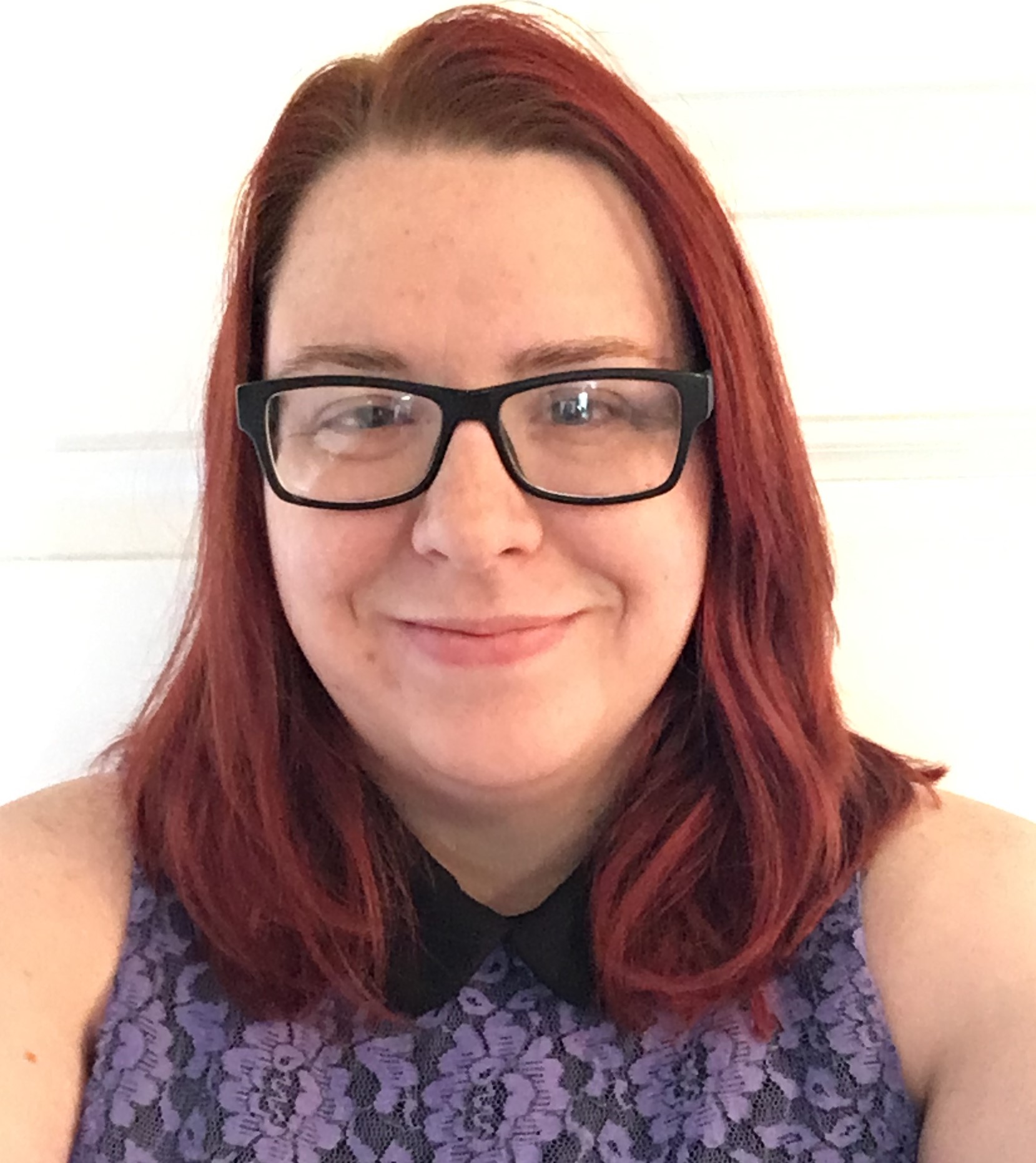 Amber Rose Grissom
B.A. in Anthropology and B.A. in History
Current Studies: M.A. in Anthropology and Gender Studies Graduate Certificate
Research Interests: Gender anthropology; ethnographic methods; ethnographic research, gaming research, narrative design; gamification; women in gaming; cultural humility; cultural story-telling; feminist theories; feminism; gendered performances; gender performativity; gender identity; costumed performance; costumed identities; popular culture; comic book art analysis; feminist iconography; femme-fatale archetypes; Japanese costumed identities; Japanese costumed performances.