Department website
Active Students
(as of April 2023)
Undergrad majors: 499
Undergrad minors: 255
Undergrad certificates: 3
Graduate students: 74
2022-23 Student Credit Hours:
34,096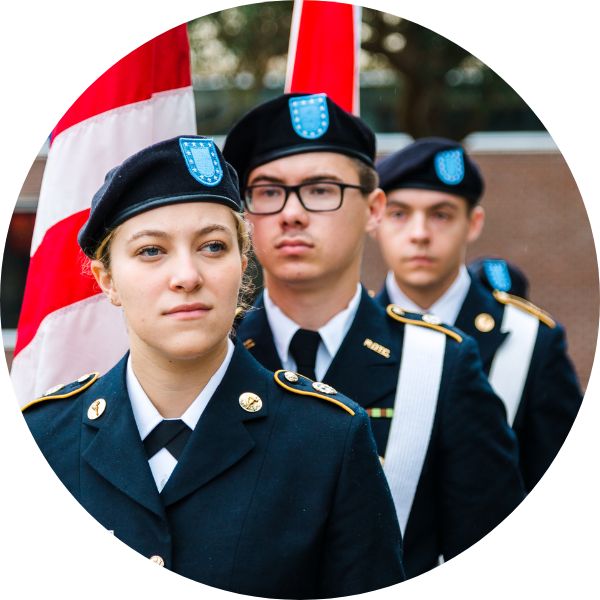 In the 2022-23 academic year, faculty, students and alumni of the Department of History responded to society's ongoing interest in and need for understanding and preserving the past. 
We welcomed Kibibi Mack-Shelton as a professor of African American history and our new coordinator of africana studies, demonstrating UCF's ongoing support for teaching and research into the contributions of individuals of African descent in the United States and worldwide. 
Alongside our signature events like the Jerrell Shofner Lecture on Florida Culture and History, John T. Washington Lecture in Africana Studies and Pauley Lecture on Global Affairs, we successfully hosted the first in-person Florida Historical Society Annual Meeting and Symposium. Furthermore, our veterans initiatives continued to expand their offerings. The UCF Community Veterans History project collaborated with Opera Orlando to collect stories and experiences of veterans attending a performance of All is Calm: The Christmas Truce of 1914. The UCF Veterans Legacy Program secured a new contract with the Department of Veterans Affairs and National Cemetery Administration to conduct research biographies of deceased veterans and develop K-12 classroom projects. 
[…] the UCF Department of History responded to society's ongoing interest in and need for understanding and preserving the past. 
Our faculty members achieved recognition, conducted innovative research and leveraged cutting-edge digital technology to explore the past. David Head was honored as the 2023 Distinguished Faculty Fellow by Kentucky Wesleyan University. Wayne Bowen published a new book on Spain and the Protestant Reformation, and Luis Martinez-Fernandez released a collection of essays and columns covering the turbulent years of 2019-2022. Hakan Ozoglu's work has now been published in seven different languages. Tiffany Earley-Spadoni established an open-access repository for studying the ancient Near East and secured the donation of an esteemed translation of the Laws of Hammurabi, a famous text encountered by many students in Western Civilization I. Lori Walters received a National Endowment for the Humanities grant for a co-led project, MemoryScan, which combines oral histories and laser scanning technology to create a virtual drive through of 1950s-1970s Cocoa Beach. 
The department also received novel support for students through the Doris Boyden Endowed Scholarship, and our history of student and alumni achievement continued to expand. Graduate student Tyler Colaneri won first place (Master's) in the UCF Three Minute Thesis competition, and Elizabeth Klements '19 '22MA won the 2022-23 College of Arts and Humanities award for Outstanding Master's Thesis for her work on "Workers, mothers, and Françaises: the French Communist Party and women in the interwar period (1920-1939)." Brandon Nightingale '16 '19MA presented at the Howard University Center for Journalism and Democracy summit, following President Obama's remarks. The research and lobbying efforts of Mike Partain '21MA contributed to the passage of the PACT Act, enabling marines and their families to seek damages for exposure to toxic water at Camp Lejeune. 
— Peter Larson, department chair